**Note: Some of the links on this page are affiliate links.
The PM PrepCast is a Project Management Professional (PMP)® Exam Prep Video Workshop that you download to your portable media player. This gives you the freedom to study for the exam wherever and whenever you want. Now practice by taking 1,800 realistic PMP exam sample questions in 9 exams. Click below for immediate access.

Existing project managers may earn Professional Development Units (PDUs) easily and affordably with The PDU Podcast from Cornelius Fichtner. The portable, self-paced training is delivered automatically on a monthly basis and you can listen at a time that is convenient to you.
Give your business a triple advantage with PDU PowerPack™ Triple Play: 60 one-hour webinars on compelling, of-the-moment topics that will educate and motivate employees – and deliver immediate benefits to your organization.
One of the best resources to prepare for the PMI-ACP Exam. The following PMI Agile Certified Practitioner (PMI-ACP)® Exam Prep Resources are free:
3 Free sample Lessons from The Agile PrepCast
3 Free PMI-ACP Exam Overview Lessons
2 Free Interviews with successful PMI-ACP exam takers
2 Free PrepCast Tutorials
Also great for existing PMP's to earn 37 PDU's in three easy steps!

Accelerated learning to pass PMI's PMP's exam. The PMP Exam Prep System contains one of each of three products—a PMP Exam Prep textbook, a copy of PM FASTrack Exam Simulation Software and one copy of Hot Topics Flashcards. Containing exercises and sample questions developed by RMC, the leading PMP exam preparation company in the world. It offers hundreds of sample questions, critical time-saving tips, games and activities and will help you pass the PMP exam on your first try.
An entire Project Management Methodology for Project Managers. Every phase, activity and task within the Project Life cycle is described in depth, helping you to deliver projects faster and more efficiently than before. If you're a Project Manager, Consultant, Trainer or Student, you can use this methodology to improve your project management success.
If you also require project management templates, we recommend the following: Templates for Project Managers.  These template will allow you to create high-quality documents for your project. They include all of the tables, charts and forms you need to get started right away and they are professionally laid out with instructions to follow.
The Ten Step family of products include the Project, Program and Portfolio Management Processes, the Project Lifecycle Processes, the Project Management Office (PMO) Framework and the Application Support  Framework.
Project Portfolio Management (PPM) solutions for project-intensive industries. Primavera offers best-in-class solutions focused on the mission critical PPM requirements of key vertical industries including engineering and construction, public sector, aerospace and defense, utilities, oil and gas, manufacturing and high tech, and IT and services.
Taking a PMP or PRINCE2 course, may give you a qualification, but it won't give you the tools or skills to start running successful projects straight away.   This course provides exactly that. And it is more than a course, it's a practical toolkit for running a project that you can start using from day 1. It comes integrated with an eBook and a large number of ready made document and spreadsheet templates, together with email support and exclusive access to a closed Facebook group to allow you to share experiences with other users of the course.
It covers the whole project lifecycle from building a business case, cost and benefit estimation, risk assessment and monitoring and all of the good stuff you need to do for proper governance. It takes some of the best bits from PMP and PRINCE2 and combines that with practical advice gained from running a huge number of projects. The approach used is tried and trusted and works!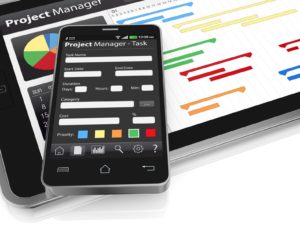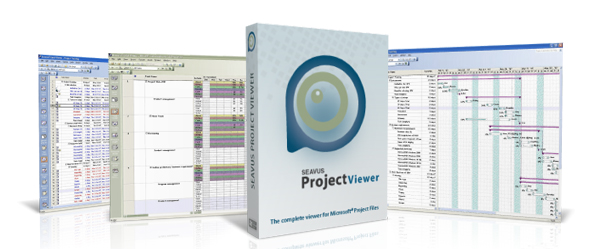 Seavus Project Viewer™ is a viewer for Microsoft® Project files that provides a collaborative environment for project teams of any size, without server installation. Project members can open, view, analyze, store, and share plans without having Microsoft Project installed on a computer. This powerful viewer supports internal communication and collaboration with Skype for Business, providing team members with combination of instant messaging, video conferencing and files sharing. The software solution works with native .mpp files of any MS Project version, and can be installed on any operating system including Microsoft Windows, Mac OS X, Android, Windows Phone, iOS (iPhone and iPad) and the free online project viewer app.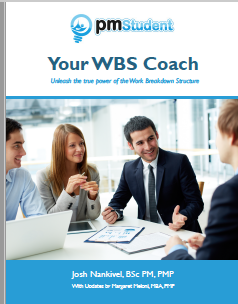 WBS Coach is a training course that is specifically about the Work Breakdown Structure and how to use it as a Powerful Project Planning Tool. You will have a proven and repeatable approach to planning and controlling your projects. You'll be able to translate what your project sponsor wants into what you and your team must do to meet project objectives. Most importantly you'll discover how to structure every project so it's clearly defined and making the creation of your schedule and budget straightforward.
Advance in your career by building on your soft skills as a Project Manager. A nicely packaged course by Margaret Meloni.
PMO Managers, use Outcome Manager SharePoint Apps from Complexus to help address the 3 basic questions about your technology and change programs:
Are we ready for the change?
Will the right outcome be achieved?
Has the Enterprise improved?
MaturityPoint: Audit, report and track maturity for your Enterprise processes, departments, services and products. RiskPoint: Audit, report, correct and track outcome risk for your Enterprise change program and Project Portfolio. ReadinessPoint: Audit, report, correct and track readiness for your Enterprise change program and Project Portfolio. For more information on Complexus and to obtain their apps, click here.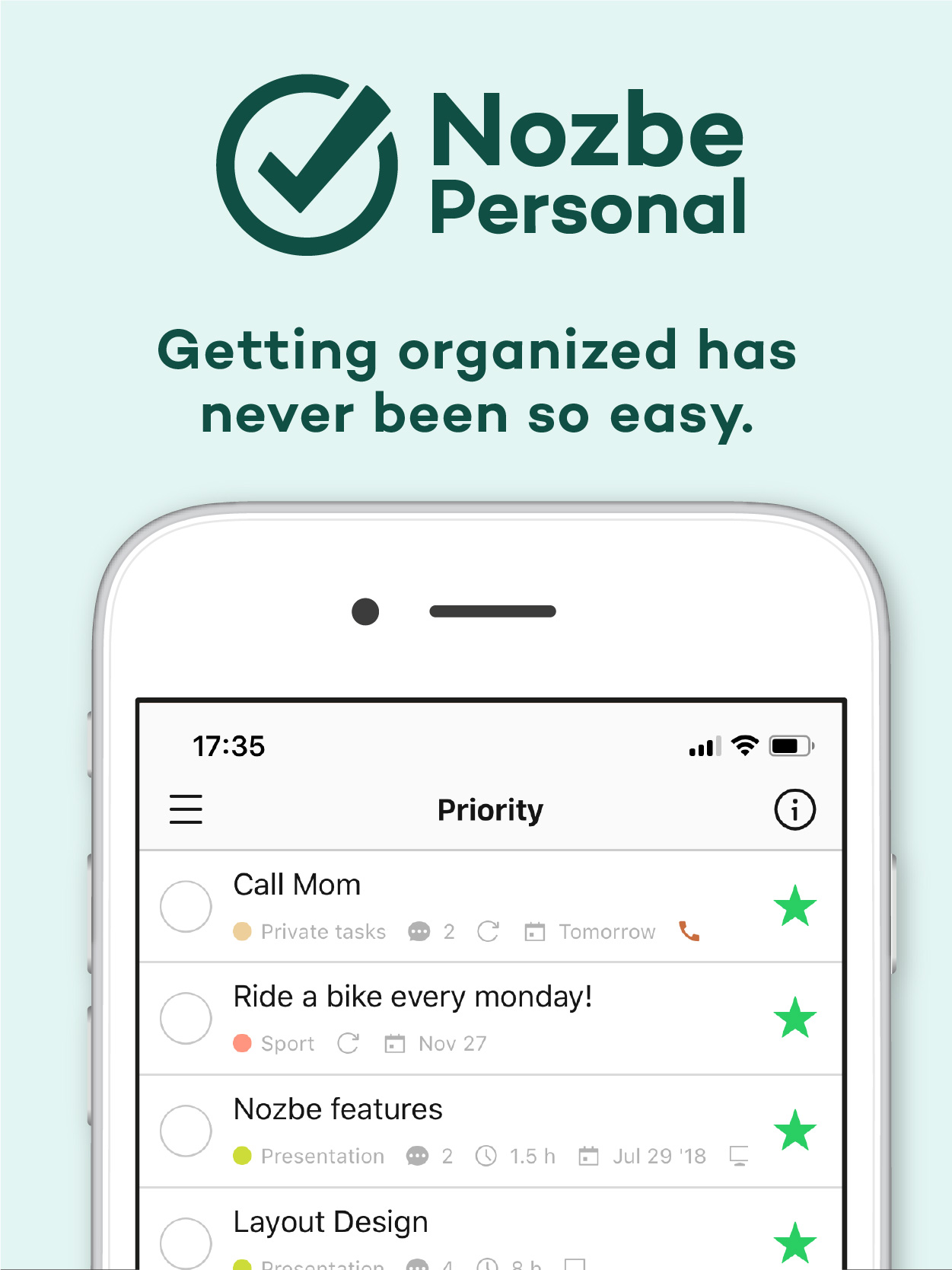 Nozbe is a productivity tool that helps busy professionals and teams organize time and projects based on the methodology of Getting Things Done. Nozbe consists of desktop and mobile web applications as well as native Android, iPhone and iPad apps so that everyone in your team can access Nozbe on their favorite devices.


Cardsmith brings the simplicity of sticky-notes on whiteboards to agile teams looking for a kanban or brainstorming tool. Collaborate in real-time with virtual teams.
Cardsmith supports all phases of project management, from ideation to planning to execution and knowledge management. Cardsmith can be used to organize, plan and communicate just about any type of project, portfolio or program using the easy-to-understand model of cards and boards. "Free Forever" personal accounts available, and thirty-day free trial for premium team accounts.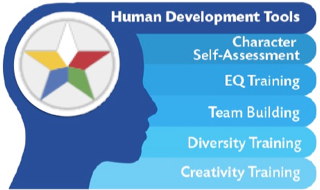 Empower virtual team performance by accelerating trust. The Prelude Suite™ is an online experiential learning platform featuring proprietary software and a unique experiential learning methodology.
Five tools are combined within one system (Character Assessment, Soft Skills Training, Diversity Training, Team Building, Creativity Training). This is informed by original research and systematic testing. Prelude Suite™ training and certification is offered via an online interactive course involving theory and practice. This consists of three modules of two hours each.
Tres Roeder lays out a system to help you succeed not only in your projects, but in any interpersonal relationship that requires a change in behavior. Tres Roeder's 90 percent project success rate stands well above industry averages. In this book, Mr. Roeder lays out how he succeeds by using a balanced approach of technical project management skills, business acumen and sixth sense people skills. Sixth sense people skills are unlike any people skills guidance you have ever received. Read this book and forever change the way to manage people and projects.
Peter Taylor's latest book 'Leading Successful PMOs' will guide all project based organisations, and project managers who contribute to and benefit from a PMO, towards maximising their project success. In it, he outlines the basics of setting up a PMO and clearly explains how to ensure it will do exactly what you need it to do – the right things, in the right way, in the right order, with the right team.
The lazy winner book builds on the concept of 'productive laziness', developed in Peter Taylor's bestselling The lazy project manager, which encourages people to apply more thought before leaping into action and throwing effort at a problem or task.
This practical and entertaining guide by Pam Stanton will reveal the #1 reason why most projects fail, How to recognize the most common behavioral team dynamics, Ways to pull a team through analysis paralysis, When to set the stage for "failure", Practical and tactical things you can do to lead a team to victory, Why you must create the right context for creativity and performance, and How to actually have some fun.
Motivating by Appreciation (MBA) Inventory: From the book: The 5 Languages of Appreciation in the Workplace: Empowering Organizations by Encouraging People, by Gary Chapman and Paul White. Every person has preferences for how their colleagues and manager (Project Manager) can communicate appreciation to them in a meaningful way. The Motivating by Appreciation (MBA) InventoryTM is an assessment tool developed to help you, your colleagues, and your manager better understand the ways that you feel valued and encouraged; and provide those who work with you specific actions that will communicate appreciation to you. Discover your language of appreciation and the specific actions that uniquely encourage you. An Online self-paced course on The 5 Languages of Appreciation is also available and designed for individuals to learn how to apply the five languages to their work setting. The course takes approximately two hours to complete and utilizes short videos, audio narration, visual graphics, quizzes and assessments, as well as the MBA Inventory.
PMI is the world's largest project management member association, representing more than half a million practitioners in more than 185 countries.  As a global thought leader and knowledge resource, PMI advances the profession through its global standards and credentials, collaborative chapters and virtual communities and academic research.  Take these Project or Program Management Surveys to assess your project management capabilities.
A framework for parallel thinking in teams and also a meeting management tool that helps people be more productive, focused and mindfully involved.
For Project Professional who are looking to make career changes, find job interview questions and answers, skills and advice for successful interviewing. An interview is a conversation between you and the interviewer, there you have the chance to show yourself and convince the interviewer that you are perfect for the position you are applying to. Find really useful interview tips to do great or even better before, during and after your future job interviews and how to prepare yourself properly.
Great video tutorials that teach you how to use Excel as a tool to do scheduling, budgeting, charting, creating checklists and advanced dashboards to show performance metrics. You don't need to be an Excel expert to create useful files for communicating with stakeholders and it can be done fairly quickly.