Meet Linky van der Merwe
As a Project Management Professional (PMP) I have a passion for project delivery and to motivate and empower teams to produce synergistic results. I strive for excellence in Project and Program Management.
On a personal level my passion is for being a wife and mother of three children, 2 dogs and a cat. It keeps me busy on all levels, but I wouldn't have it any other way.
I founded Virtual Project Consulting 8 years ago and started blogging about all things project management. Along the way there were other interests like Small Business, Internet and Mobile Marketing as well as Social Media. I stuck with Project Management where I believe I can make the biggest contribution to help more people, like Business professionals who are new to project management, who benefit from my online training and coaching; like PMO's looking for a PPM tool and other project professionals looking for training, products or events.
To me it's a privilege to share my views on project management and standard practices through blogging, consulting and speaking engagements.  Wonderful opportunities have crossed my path like being a contributing author to the book: "Strategic Integration of Social Media into Project Management Practice", as well as featuring articles in ebooks, Project Management Magazines and Industry leading websites.
I'm an active member of Project Management South Africa (PMSA) and a volunteer for the Project Management Institute (PMI). My vision is to help elevate the project management profession through my blog, through public speaking, consulting and sharing knowledge through publishing success stories from experienced project managers.
VIRTUAL PROJECT CONSULTING VISION AND MISSION
Your trusted advisor for the most comprehensive recommended resources for project management training, software, products, books and best practices!

Find practical advice on project management processes, templates and tools as well as PMO supported Project & Portfolio Management Software.
INITIATIVES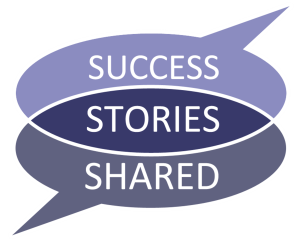 Virtual Project Consulting coordinates the Success Stories Shared initiative.
Success Stories Shared is about using story-telling techniques to capture the experience of high-performing Project Managers to retain the wisdom and knowledge for present and future generation PM's.

Contact Virtual Project Consulting

to participate and share your project success stories with the Project Management community.
RESOURCES
Virtual Project Consulting recommends comprehensive resources relating to Project Management Training, Software, Products and Books.

Have your training, software, product or service listed, reviewed and promoted on Virtual Project Consulting.
Guest bloggers are welcome to submit articles about project management, leadership and other related topics.
Sponsored Advertising and Promotional packages for exposure to a large project management audience.
A listing on Virtual Project Consulting PM Resources
Sponsored advertising on Home Page
Review and Promotion of your product, software, training or event
Guest blogging
PRODUCTS
ITM Platform

– comprehensive online Project & Portfolio Management Software.
Fast-track Growth Program for new project managers – accelerated learning to grow critical project management competencies.
Project Management Social – social media training, a strategic roadmap and action plan to integrate social media onto your projects.
Project Management Podcasts – project best practice series, project success stories, other free project management resources
AWARDS / ACCOMPLISHMENTS
Named one of Top 50 Management Consulting Blogs by Feedspot.com in 2017
Named one of the "10 Women in Project Management to Follow" on Twitter in 2017, by getapp.com
"

Strategic Integration of Social Media into Project Management Practice

" – Contributing Author in 2016
CIO Award for Delivery Excellence, 2015– Woolworths, South Africa
Virtual Project Consulting Listed in 2014 under 100 Top Sites for Effective Project Managers
Listed under Proofhub's Favourite Project Management Bloggers of 2014
Several articles published in The Project Manager Magazine
Gold Project Award for Delivery Excellence in 2011 – Microsoft Consulting Services, South Africa
Make projects work for you:
to achieve objectives
to make changes in your business
to service your clients and maximize profit
to develop new products or services