For all project management practitioners and existing Project Management Professionals (PMP), there are numerous links to TRAINING, SOFTWARE and PRODUCTS that will enhance your knowledge and skills and help you to maintain your PMP status by receiving PDU's. Aspiring project managers will find Career Considerations and more on the Resources Page.
Visit the Events Page for project management and related events and workshops in South Africa and globally.
For Project Managers who are new to the profession, discover the Fast-track Growth Program for New Project Managers. It's self-paced online training aimed to: help you grow critical project management competencies, learn how to overcome your biggest challenges on projects and increase your confidence.
Find out about Project Management SOCIAL, the premium product to strategically and effectively bring social media onto your projects in order to unlock value and gain benefits from regular use.
Project Management Resources
Interesting Project Management Articles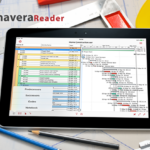 PrimaveraReader – Simple to use viewer for XER schedules. Discover the benefits of using PrimaveraReader for your construction & engineering projects.
How to Create Project Management Methodology Pages Q: I have opened a project management methodology and I'd like to create a brand new page. How can I do this? A: Easy. There are several ways of creating new pages for …
Basics of Procurement Procurement refers to obtaining goods and services from outside companies. This specifically refers to vendors and suppliers. It does not refer to other internal organizations within your own company. (For the purposes of this discussion, "purchasing" and …
Know the Five Steps in a Document Life Cycle Document management is a part of communication management. It is important for the project manager to recognize the stages that a document must go through from creation to completion. This knowledge …
Schedule Estimating Threshold When you create a schedule you generally don't know enough to enter all of the detailed activities the first time though. Instead, you identify large chunks of work first, and then break the larger chunks into smaller …
Manage the Schedule for Small Projects All projects need a schedule. If you have a small project perhaps the schedule is a simple checklist or Excel spreadsheet. As projects get larger they need more formal scheduling templates and tools.…
No items