For all project management practitioners and existing Project Management Professionals (PMP), there are numerous links to TRAINING, SOFTWARE and PRODUCTS that will enhance your knowledge and skills and help you to maintain your PMP status by receiving PDU's. Aspiring project managers will find Career Considerations and more on the Resources Page.
Visit the Events Page for project management and related events and workshops in South Africa and globally.
Find out about Project Management SOCIAL, the premium product to strategically and effectively bring social media onto your projects in order to unlock value and gain benefits from regular use.
Project Management Resources
Interesting Project Management Articles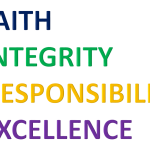 How to be a Value Driven Project Leader – what are the values that will help you become an aspirational project leader. FIRE!
1. Hold Everyone Accountable for Scope Management Many scope management processes work well at the project manager level, but get compromised by team members. If the project manager is diligent in enforcing the scope change rules, your customer may try …
Estimating is hard enough. It is even harder if you are not prepared. Estimating a 20 hour chunk of work is not so hard. Estimating for full projects or large chunks of work can be challenging. Templates can help, but …
All projects have risks and all risks have the potential for negatively impacting the project. You use risk management to determine the risks that are important enough to manage. During the risk identification process, you may encounter many risks that …
When was the last time you rode in a car with wheels that were not properly aligned? Chances are it was a pretty rough ride. The car either pulled in one direction, making it hard work to keep it in …
Sometimes the project manager places too high an expectation on the amount of foresight and vision that customers and sponsors have. In many cases, the project manager will go to the customer looking for answers to help define the project…
Techworld looks at some of the top project management tools you can use for free, and on your mobile phone to help teams work efficiently and flexibly.Linky Van Der Merwe's insight:To help you understand which PM tools to consider for a mobile work force.See it on Scoop.it, via Project Management best practices
The modern workplace is changing rapidly, and it shows no sign of slowing down. More and more of us are (or will be) working in non-traditional ways, from setting our own hours to working with colleagues spread out over the entire globe. This infographic examines today's trends and takes a peek into the future to …Linky Van Der Merwe's insight:This is very relevant to project managers and how we need to adjust to stay current for the future workplace.See it on Scoop.it, via Project Management best practices
There are lots of reasons to love project management. Here are the 10 top reasons I love managing projects.Linky Van Der Merwe's insight:Nice perspective on project management. I love the relationships you build with different people over the years.See it on Scoop.it, via Project Management best practices
3 minute video on clear simple examples of what makes some project managers great, compared to all others.Linky Van Der Merwe's insight:Good perspective on what makes a great project manager. Do you agree or do you have more perspectives?See it on Scoop.it, via Project Management best practices
Scope-A-Thon provides pro bono project management services to hundreds of non-profit and charity organizations.Linky Van Der Merwe's insight:What a good idea for project managers - hope this will spread to other countries too.See it on Scoop.it, via Project Management best practices