For all project management practitioners and existing Project Management Professionals (PMP), there are numerous links to TRAINING, SOFTWARE and PRODUCTS that will enhance your knowledge and skills and help you to maintain your PMP status by receiving PDU's. Aspiring project managers will find Career Considerations and more on the Resources Page.
Visit the Events Page for project management and related events and workshops in South Africa and globally.
Find out about Project Management SOCIAL, the premium product to strategically and effectively bring social media onto your projects in order to unlock value and gain benefits from regular use.
Project Management Resources
Interesting Project Management Articles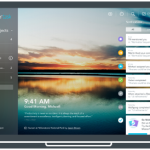 3 Benefits of using MeisterTask for Project and Task Management. Discover MeisterTask, a good collaborative task manager offering functionality of document management, time tracking, notifications, real-time communication and more.
When you create a schedule you generally don't know enough to enter all of the detailed activities the first time though. Instead, you identify large chunks of work first, and then break the larger chunks into smaller pieces. These smaller …
All projects need a schedule. If you have a small project perhaps the schedule is a simple checklist or Excel spreadsheet. As projects get larger they need more formal scheduling templates and tools. The processes you use to manage a …
Objectives are concrete statements that describe the things the project is trying to achieve. They are included in your Project Charter. An objective should be written in a way that it can be evaluated at the conclusion of a project …
Many businesses struggle with whether they are getting their money's worth in sending employees to training classes. This question can be applied to project management training as well as any other type of business training. You know the cost side …
1. Hold Everyone Accountable for Scope Management Many scope management processes work well at the project manager level, but get compromised by team members. If the project manager is diligent in enforcing the scope change rules, your customer may try …
Who better to answer a question like this than project management practitioners themselves. The question, 'What has had the most significant impact on project management in the last 5 years?' was…Linky Van Der Merwe's insight:Some insightful answers from project management practitioners. Project management certainly had accelerated growth in the past few years.See it on Scoop.it, via Project Management best practices
Software vendors are increasingly offering solutions tailored to agile project management. This report will offer insight into how these tools are being used and help potential buyers make a more informed decision.Linky Van Der Merwe's insight:Detailed Report based on survey done with project managers on what functionality and features of agile project management software have the greatest impact on a team's efficiency.See it on Scoop.it, via Project Management best practices
The satisfaction of the customer is as important (if not more so) than the traditional project management progress measures of time, cost and quality.Linky Van Der Merwe's insight:Couldn't agree more with view of Colin Ellis about customer satisfaction. Ultimately the satisfaction of the customer will determine if a project is considered successful or not.See it on Scoop.it, via Project Management best practices
Techworld looks at some of the top project management tools you can use for free, and on your mobile phone to help teams work efficiently and flexibly.Linky Van Der Merwe's insight:To help you understand which PM tools to consider for a mobile work force.See it on Scoop.it, via Project Management best practices
The modern workplace is changing rapidly, and it shows no sign of slowing down. More and more of us are (or will be) working in non-traditional ways, from setting our own hours to working with colleagues spread out over the entire globe. This infographic examines today's trends and takes a peek into the future to …Linky Van Der Merwe's insight:This is very relevant to project managers and how we need to adjust to stay current for the future workplace.See it on Scoop.it, via Project Management best practices