For all project management practitioners and existing Project Management Professionals (PMP), there are numerous links to TRAINING, SOFTWARE and PRODUCTS that will enhance your knowledge and skills and help you to maintain your PMP status by receiving PDU's. Aspiring project managers will find Career Considerations and more on the Resources Page.
Visit the Events Page for project management and related events and workshops in South Africa and globally.
Find out about Project Management SOCIAL, the premium product to strategically and effectively bring social media onto your projects in order to unlock value and gain benefits from regular use.
Project Management Resources
Interesting Project Management Articles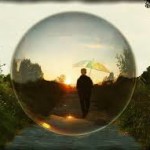 Project Manager versus Change Manager Skills – The question is what type of skills does a Change Manager need to be effective and how are those skills different from project manager skills.
All projects have risks and all risks have the potential for negatively impacting the project. You use risk management to determine the risks that are important enough to manage. During the risk identification process, you may encounter many risks that …
When was the last time you rode in a car with wheels that were not properly aligned? Chances are it was a pretty rough ride. The car either pulled in one direction, making it hard work to keep it in …
Sometimes the project manager places too high an expectation on the amount of foresight and vision that customers and sponsors have. In many cases, the project manager will go to the customer looking for answers to help define the project…
A Primer on Processes and Templates Recipes for cooking are a beautiful thing. A recipe tells you the ingredients and how much of each you should include in whatever you are making. It then describes what you need to do …
The larger your project gets, the more you will find that the issues you encounter are political in nature. "Politics" is all about interacting with people and influencing them to get things done. This can be a good thing, a …
3 minute video on clear simple examples of what makes some project managers great, compared to all others.Linky Van Der Merwe's insight:Good perspective on what makes a great project manager. Do you agree or do you have more perspectives?See it on Scoop.it, via Project Management best practices
Scope-A-Thon provides pro bono project management services to hundreds of non-profit and charity organizations.Linky Van Der Merwe's insight:What a good idea for project managers - hope this will spread to other countries too.See it on Scoop.it, via Project Management best practices
Take a look at the negative effects of insufficient change management as well as the barriers to a successful implementation of change.Linky Van Der Merwe's insight:What are the barriers to effective Change Management on projects?See it on Scoop.it, via Project Management best practices
This article will look at how to measure your return on investment (ROI) and whether the cost spent on Change Management yields a favourable return.Linky Van Der Merwe's insight:Can ROI be measured for Change Management on projects?See it on Scoop.it, via Project Management best practices
This is the first of a series of 3 articles about the Change Management process. It will cover the benefits of change management, ideas for how to measureLinky Van Der Merwe's insight:Discover the benefits you can expect from doing proper Change Management on your projects.See it on Scoop.it, via Project Management best practices