For all project management practitioners and existing Project Management Professionals (PMP), there are numerous links to training, software and products that will enhance your knowledge and skills and help you to maintain your PMP status by receiving PDU's. Aspiring project managers will find Career Considerations and more on the Resources Page.
Also check out the Events Page for project management and related events and workshops globally.
Project Management Resources
Interesting Project Management Articles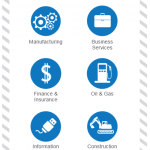 A closer look at the expected growth in the Project Management profession based on a report published by the Project Management Institute called: "PMI's Industry Growth Forecast", which looks at Project Management between 2010 and 2020.
We all have many wants in our lives but only a handful of needs—food, clothing, and shelter being the top three. Similarly, companies may want many things, but really only find a few things absolutely necessary for survival. A Project …
Seven Steps for a Project Quality Review In some cases, such as a government project, periodic audits may be called for as a part of the overall contract. This "outside party" could be any qualified person outside of the project …
Six Tips to Eliminate Excess Meetings Encourage Accessibility. Many times meetings are scheduled because decision makers have been inaccessible. They are holed up in their office with the door closed all day, or they may be road warriors that rarely …
Manage Communication Eight Steps to Manage Virtual Teams   There are some special techniques that can be used to manage these virtual teams. Establish team objectives. The team members need to know and understand what it is that they are …
Four Steps to Determine the Value of Training Many businesses struggle with the question of whether they are getting their money's worth in sending employees to training. This question can be applied to project management training as well as any …
Why You Should Get Certified in Project Management (Why You Should Get Certified in #ProjectManagement - http://t.co/eeBLUTqkFP)...Linky Van Der Merwe's insight:6 Reasons to become certified in project management.See it on Scoop.it, via Project Management best practices
Above and beyond doing the standard project planning activities, there are three steps you can take towards planning excellence.Linky Van Der Merwe's insight:What works best for project planning from my experience.See it on Scoop.it, via Project Management best practices
Professional project management: why it's a necessity in business http://su.pr/3203kE ; #project #management #PMchat #Projectmanagement See it on Scoop.it, via Project Management best practices
stakeholder engagement, storytelling in business, project management techniquesLinky Van Der Merwe's insight:Good article on how to engage through story telling.See it on Scoop.it, via Project Management best practices
Don't think of thought leadership as rocket science — think of it as rocket fuel. Continue reading →Linky Van Der Merwe's insight:Good guidelines to follow to become and stay thought leader in your industry.See it on Scoop.it, via Project Management best practices