For all PMO's, Project Management Practitioners and existing Project Management Professionals (PMP), there are numerous links to TRAINING, SOFTWARE and PRODUCTS that will enhance your knowledge and skills and help you to maintain your PMP status by receiving PDU's. Aspiring project managers will find Career Considerations and more on the Resources Page.
Visit the Events Page for project management and related events and workshops in South Africa and globally.
For all NEW Project Managers, discover the Fast-track Growth Program for New Project Managers. It's self-paced online training aimed to: help you grow critical project management competencies, learn how to overcome your biggest challenges on projects and increase your confidence.
PMO Managers discover comprehensive online Project and Portfolio Management Software, called ITM Platform.
Find out about Project Management SOCIAL, the premium product to strategically and effectively bring social media onto your projects in order to unlock value and gain benefits from regular use.
Project Management Resources
Interesting Project Management Articles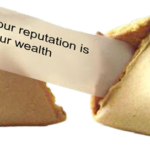 Your Digital Reputation: What do Stakeholders see about you? Discover the concept of your digital reputation and how to take control of your digital persona.
Request for Information – Project Management Tools At some point in your career as a Project Manager, you will need to appoint a preferred Supplier to your project. Finding the right Supplier to deliver the right goods and services at …
As you kick off new projects in the coming year, make sure you start out on the right foot. These tips will help you set up projects properly from the outset, and avoid problems down the track. Starting new projects…
Build Teams with Project Management Templates So you're a Project Manager on a new project and you want to build a high performing team using project management templates? Excellent, this is a great goal to strive for. But it's …
Project Management Templates – Delivering projects on Time As a Project Manager, you are always pushed to deliver your projects on time, by using project management templates.  Not a day goes by that you don't worry about whether you …
Project Management Life Cycle Change Management In this latest article, we're discussed the topic of Change Management. A project management lifecycle is typically undertaken within changing business environments, so it's inevitable that during the life of your project, there …
No items