For all project management practitioners and existing Project Management Professionals (PMP), there are numerous links to training, software and products that will enhance your knowledge and skills and help you to maintain your PMP status by receiving PDU's. Aspiring project managers will find Career Considerations and more on the Resources Page.
Also check out the Events Page for project management and related events and workshops globally.
Project Management Resources
Interesting Project Management Articles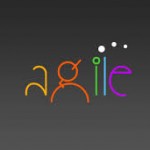 Agile Practitioners – 7 Tips to pass the PMI-ACP Exam. Find out about the credentials you need and use the tips to ensure success on you exam day and in your future career.
Most people understand that the days of the five-year, monolithic project are over – and have been for some time. The better approach is to break large projects into a set of smaller, easier to manage projects. Short projects are …
One of the frustrating parts of being a project manager is that it can be difficult to manage the project when you have no formal management authority over the members of your team. From an organizational perspective, if the people …
Assumptions are statements that we believe to be true. You "assume" it to be true, but if it turns out not to be true there could be a detrimental impact to your project. The key point about an assumption is …
We all have many wants in our lives but only a handful of needs—food, clothing, and shelter being the top three. Similarly, companies may want many things, but really only find a few things absolutely necessary for survival. A Project …
Seven Steps for a Project Quality Review In some cases, such as a government project, periodic audits may be called for as a part of the overall contract. This "outside party" could be any qualified person outside of the project …
Organizational social-media literacy is fast becoming a source of competitive advantage. Learn, through the lens of executives at General Electric, how you and your leaders can keep up. A McKinsey Quarterly article.Linky Van Der Merwe's insight:Excellent article about the six dimensions of organizational media literacy that leaders need to master in order to make them more creative, innovative, and agile.See it on Scoop.it, via Project Management best practices
Project Management Should Encourage Diversity, Networking, Collaboration - PM HutLinky Van Der Merwe's insight:A good reflection on the foundation of PMI and how it remains relevant to project professionals today.See it on Scoop.it, via Project Management best practices
Why You Should Get Certified in Project Management (Why You Should Get Certified in #ProjectManagement - http://t.co/eeBLUTqkFP)...Linky Van Der Merwe's insight:6 Reasons to become certified in project management.See it on Scoop.it, via Project Management best practices
Above and beyond doing the standard project planning activities, there are three steps you can take towards planning excellence.Linky Van Der Merwe's insight:What works best for project planning from my experience.See it on Scoop.it, via Project Management best practices
Professional project management: why it's a necessity in business http://su.pr/3203kE ; #project #management #PMchat #Projectmanagement See it on Scoop.it, via Project Management best practices