By Linky van der Merwe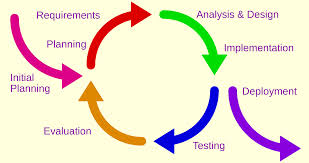 As a Project Manager it's important to differentiate between project management methodologies and standards. Here are 7 questions to help define what a methodology and a standard is, based on a summary of the best information I could find and what I know from experience.
#1 What is a methodology?
A methodology is a set of methods, processes and practices that are repeatedly carried out to deliver projects. It tells you what you have to do, to manage your projects from start to finish. It describes every step in the project life cycle in depth, so you know exactly which tasks to complete, when and how.
The key concept is that you repeat the same steps for every project you undertake, and by doing that, you will gain efficiencies in your approach.
#2 What is a standard?
A standard is "a collection of knowledge areas that are generally accepted as best practice in the industry".
The Project Management Institute (PMI) developed the Organizational Project Management Maturity Model (OPM3) – now a globally recognized standard – to enable organizations to identify, measure and improve PM capabilities, standardize processes, help solidify successful project outcomes and ultimately determine best practices and strengthen the connection between strategic planning and execution. OPM3 focuses on overall organizational strategic effectiveness and incorporates project, program and portfolio management. This standard was updated in 2008 and again in 2013 and is recognized by the American National Standards Institute (ANSI) as an American National Standard.
#3 What is the difference between a methodology and a standard?
Standards give you industry guidance, whereas methodologies give you practical processes for managing projects. Standards are not methodologies, and vice versa. The two most popular standards are PMBOK and Prince2.
#4 Why use a methodology?
A project methodology should help you by giving you a clear process for managing projects. After you have customised it to perfectly fit your environment, your methodology should tell your team what has to be completed to deliver your project, how it should be done, in which order and by when.
#5 What should be included in a project management methodology?
When you buy a project methodology, it should give you:
A core set of processes to follow for delivering projects
A set of templates to help you build deliverables quickly
A suite of case studies to help you learn from past projects
An option for customizing the methodology provided
The ability to import your existing processes into it
#6 What a project management methodology will not do?
A Methodology is not a silver bullet. It will not fix projects by itself or guarantee success and an efficient, effective, experienced project manager is still required to deliver projects successfully. No methodology will be 100% applicable to every type of project. So you will need to customise any methodology you purchase to ensure that it perfectly fits your project management environment.
#7 What are the benefits of using a methodology?
By using a methodology you can:
Create a project roadmap
Monitor time, cost and quality (project triple constraint)
Control change and scope
Minimise risks and issues
Manage staff and suppliers
Of course, you will need to use the methodology that is most suitable to each project you undertake. For smaller projects, you will only want to apply lightweight processes and when managing large projects, you should apply the heavyweight processes to monitor and control every element of your project in depth.
But if you can manage every project you undertake in the same way, then you will gain efficiencies with your approach, work smarter and reduce your stress. You will also give your team a clear understanding of what you expect from them and boost your chances of success.
*************************************************************************************************
Under PM Resources you will find some recommended Project Management Methodologies like:
In order to give you good descriptions of Project Management Methodologies, I have found an Infographic from Wrike, covering the 16 top project management approaches.

In the comments please share the project management methodologies that you have used and tell us more about them.