By Linky van der Merwe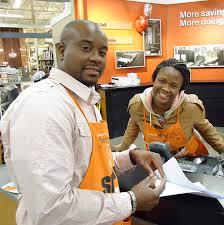 This project story is about the turn-around of a complex project which was over budget and not delivering on the expected business benefits. It was for a Staff Scheduling system in the Retail Sector with the objectives of effectively scheduling staff shifts, manage staff leave cycles and ultimately deduce staff costs for over 30 000 store staff. The brief to the project manager, Jurie van Heerden, was to finish outstanding Phase 1 work and to complete Phase 2.
Defects, Enhancements and management reporting
At the end of Phase 1 when the system was deployed in production, key management reports which were part of the scope, were not development and implemented. The management reports were key to measuring the system's effectiveness and staff behaviour.
A list of critical defects and enhancements identified post deployment, also had to be addressed. Upon completion of the Management reports, a national training programme to train and embed the management reports within the store structure, had to be completed.
Schedule-to-Clock
The Phase 2 of the project was to implement a Proof of Concept for Schedule-to-Clock functionality which would prevent staff from working if they do not have a scheduled shift for that day.
Kick Starting the project
Initially a new communications plan and project structure had to be put in place ….  Read more