By Linky van der Merwe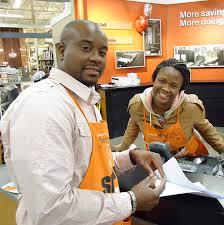 This project story is about the turn-around of a complex project which was over budget and not delivering on the expected business benefits. It was for a Staff Scheduling system in the Retail Sector with the objectives of effectively scheduling staff shifts, manage staff leave cycles and ultimately deduce staff costs for over 30 000 store staff. The brief to the project manager, Jurie van Heerden, was to finish outstanding Phase 1 work and to complete Phase 2.
Defects, Enhancements and management reporting
At the end of Phase 1 when the system was deployed in production, key management reports which were part of the scope, were not development and implemented. The management reports were key to measuring the system's effectiveness and staff behaviour.
A list of critical defects and enhancements identified post deployment, also had to be addressed. Upon completion of the Management reports, a national training programme to train and embed the management reports within the store structure, had to be completed.
Schedule-to-Clock
The Phase 2 of the project was to implement a Proof of Concept for Schedule-to-Clock functionality which would prevent staff from working if they do not have a scheduled shift for that day.
Kick Starting the project
Initially a new communications plan and project structure had to be put in place to help the Steering committee and project teams to re-focus under trying circumstances and being under immense pressure. The project manager had to play a leading role in winning back the trust from all stakeholders.
Resources who were responsible for key initiatives, had to be negotiated from IT in order to be allocated as dedicated project resources for a limited time.
Various project kick start sessions were held to gain an understanding of the real issues and to plan the next steps.
Much effort was put into refocusing on the project key issues, key risks and clearly communicating key decisions required, to the Steering committee.
Challenges
Various teams lost key resources that were part of the original project implementation due to project fatigue.
Delays in key milestones were inevitable as knowledge transfer to new project resources were slow or non-existent.
Lessons Learned
In order to turn the project around, some fundamental project processes had to be reinstated. Following good communication practices like weekly update on progress and issues, as well as monthly updates to the Steering committee.
Continuous management of stakeholder expectations was very important. A focus was put on building trust with project team members and Steering committee members. It is very important to publicly acknowledge teams or team members who have delivered exceptional results.
By putting the fundamentals back in place, the project was stabilised and much anger and stress were reduced. An atmosphere of understanding and support was obtained from the Steering committee which led to a successful project conclusion.
All about Communications and Stakeholder Management
It was of utmost importance to keep all stakeholders aware of status and progress.
Communication was improved by having daily check-points and the use of a war room.
The project manager has to show Leadership and own the project, by taking full accountability and to lead in order for project team members to feel supported and empowered.
It's essential to ensure that project process fundamentals are in place and a structure within which the project is governed, communicated and executed properly.
************************************************************************
Jurie van Heerden started as an IT software developer and performed various roles in IT Enterprise Infrastructure and Database Administration. Eventually he moved into project management. Now he's mostly involved with Business projects and his IT background helps with project delivery.
Jurie may be contacted on: jurievanheerden@hotmail.com.