By Michael Hollauf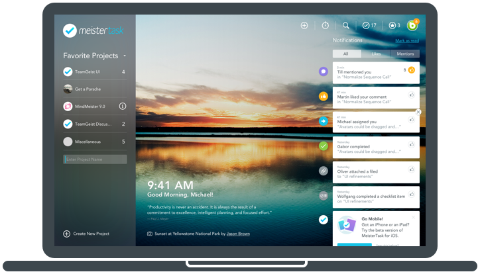 The dust has finally settled after the launch of MeisterTask, our new collaborative task manager for creative teams, and I get to write a few words about why we made it, and why you should try it as soon as possible. Discover a way to work with your colleagues that's not just more efficient, but also more enjoyable.
Finding a Need
MeisterTask is our second product after MindMeister, an online mind mapping and brainstorming app that is currently used by over 3.5 million people around the globe. It was mostly their feedback that inspired the development of MeisterTask. Many project teams were using MindMeister to brainstorm ideas and visualize project plans, but there was an inevitable interruption in their workflow once the creative part was done. The most amazing ideas were sometimes lost between dozens of random thoughts, and important to-dos were forgotten in idle mind maps, slowly becoming outdated.
… And Filling It
The best way to ensure that what is being decided in a meeting actually gets done, is to create tasks right then and there. Teams, however, simply didn't have an efficient way of going from mind map to task management, from idea to action. This is how the idea for MeisterTask was born.
Everything You Need – And More
We've put a lot of thought into MeisterTask's user interface, making it as intuitive and easy to use as possible. Of course, MeisterTask also offers all the standard functionality that you'd expect from a good collaborative task manager – document management, time tracking, notifications, real-time communication etc. But there are three things that make it not just one of the most elegant, but also one of the most powerful task management tools on the web.
1. Flexible Boards that Adapt to Your Team's Needs
MeisterTask doesn't force your team to adapt to a new workflow or spend valuable working time on learning to utilize a wide array of features. Thanks to its flexible project boards, it's completely up to you whether MeisterTask functions as a simple to-do list manager, a light-weight Kanban tool, a sprint planner or a combination of all three.
2. Smart Automations for More Efficiency
MeisterTask uses recurring tasks and steps in your workflow as an opportunity to save you valuable working time.  One of the features we're currently working on are Section Actions. Section Actions are automations the user creates through simple IF-THEN functions. They require absolutely no programming skills, but they are a great way to set up customized notifications, change the status of a task or reassign it automatically when it is moved from one specific section to another.
3. Seamless Workflow from Idea to Implementation
MeisterTask seamlessly integrates with its brother-app MindMeister, offering a uniquely seamless workflow from brainstorming to execution. In MindMeister, teams can outline project plans in a collaborative setting, collect all project-related information and visualize issues, questions and to-dos. Once they've completed the creative stage, they can immediately turn their ideas into actionable tasks, and their mind maps into agile projects.
Take a look at this short video to see how it works:
MeisterTask has only been out for a few weeks, but the feedback so far has been truly amazing, especially with regards to the workflow from MindMeister to MeisterTask.
How do you go from ideation to execution? If you have a specific workflow in place that ensures none of your creative ideas get lost, share it in the comments!
About the Author: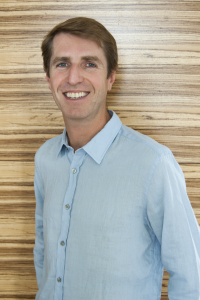 Michael Hollauf is the co-founder of MeisterLabs, the company behind the popular online tools MindMeister and MeisterTask. He's passionate about finding new ways to make life and work in our increasingly connected society easier. He lives in Vienna with his wife and three kids. You can reach out to him on LinkedIn or follow him on Twitter.