PMBOK
All project managers use the Project Management Body of Knowledge (PMBOK) Guide to prepare for the certification exams in order to become a Project Management Professional (PMP). This book presents a set of standard terminology and guidelines for project management.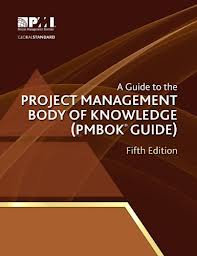 It was first published by the Project Management Institute (PMI) as a white paper in 1983 in an attempt to document and standardize generally accepted project management information and practices. The first edition was published in 1996.
The PMBOK Guide is process-based, meaning it describes work as being accomplished by processes. This approach is consistent with other management standards such as ISO 9000 and the Software Engineering Institute's CMMI. At the beginning of 2013 the Fifth Edition was published as the latest release.
Summary of Changes
This article will give a summary of the changes made in the latest edition.  At the end you will also find a link to a video from IIL explaining what to expect in the newest edition.
As an overview the following changes were made:
One new knowledge area (Project Stakeholder Management)
Seven new processes
Two moved processes (Distribute information, Report performance)
Nine process name changes
Eleven new process definitions
Many changes to the Glossary definitions
Chapters are now called sections
The biggest change is to split Project Communications Management into two parts, namely Project Communication Management and Project Stakeholder Management.
There is an increased discussion of Project Management Offices or PMO's, as well as project life cycles and phases.  The Chapter 3 Project Management Processes has been moved to Annexure A1.
For a complete overview of all the changes made to the PMBOK, please view the following video:
A PMBOK Guide – Fifth Edition Overview