Definition of ISO
ISO, the acronym for the International Organization for Standardization, is an international standard setting body composed of representative from various standards organisations.
Source: Wikipedia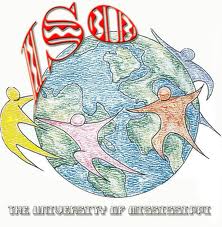 Before you can understand the value of an ISO, you really need to know what ISO is.  ISO standards specify the requirements for operating procedures and systems, together with conformity practices and assessment. ISO standards operate in 176 countries across the world; they speak to business and trade on an international level.
The question of value is always with the purchaser.  Each business will have their individual and specific reasons as to why they require an ISO.  As with the majority of business decisions it will be taken in relation to increasing revenue, profit, growth or market status.
ISO Certification
ISO certification may be a daunting prospect for any business to take on, however once in place, the standards can improve faltering business processes.   Common motivators include:
Improving business processes resulting in more accurate work and reduced costs,
Saving your business money
Reducing your carbon footprint
Helping to deliver your company aims and aspirations
Using the certification to differentiate from competitors thus providing a competitive edge.
Certain business sectors require, as a prerequisite, ISO certification, as they will only do business with ISO certified companies.
The external auditing process also delivers to any supply chain the reassurance that all processes and procedures are thoroughly and regularly reviewed.  The certificate alone will not improve processes, but implemented correctly, the standards add real value.
Value of ISO
Value is initially derived from a clear understanding of what standard is most appropriate to a business and also the supply chain they operate within.  It is important to understand which standards are needed for your business to deliver on business goals.  It is important to know that the Assessors you will be working with meet the required levels of expertise for the standard in order to trust their guidance.  There is no substitute for experience and knowledge.
However experience comes from working in the field, being able to put theory in to practice and have the experience first hand of how solutions work.  Real value of an ISO is not found in a text book exercise, but part of the continual improvement model –
PLAN – DO – CHECK – ACT
For more information about ISO standards and what it can mean for your business, contact IMSM who is worldwide industry leading consultants delivering on the implementation of ISO standards.
Please subscribe to the RSS to receive more information about ISO Standards and what benefits they have for your business.