By Linky van der Merwe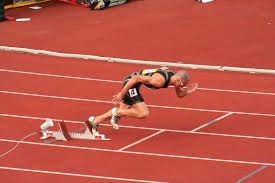 Most people know that a race is half won when the athlete has a good start!  For project managers, a good start is just as important to win the project 'race'. You will be a successful project manager if you learn to define the project clearly from the outset.
Where to start
The following basic questions need to be answered when starting any project:
Why is the project being initiated?
Who is this work being done for?
Who are the project sponsor(s) and the key project stakeholders that might use the final product, service, or results?
How are we going to achieve the project's goal and objectives?
What are we going to deliver? What work do we need to complete; what resources and funds do we need to produce these deliverables?
When will we produce the deliverables?
When will the project stakeholders review them?
When will the project sponsor approve and accept the final project outcome?
Where will the deliverables be used?
How will success be measured?
Solid foundation
A project manager needs to lay a solid foundation to start a project successfully. This would include the following:
Define and control the scope
Understand the client's business drivers
Build strong relationships of trust
Support delivery on the project with appropriate tools, techniques and processes, but tailored to suit the size, culture and context of the organisation
Let's take a closer look at the building blocks of a good foundation.
Project Definition
When you define the project, you need to begin with the end in mind. This means that you want to know the project vision, objective, high-level requirements, high-level risks and milestones. This is normally documented in the Project Charter.
Based on your understanding of what the project is set out to achieve, you will select the best execution approach.
Scope agreement
Define and agree what is in and out of scope. The components of a scope statement include:
Project justification
Product description
Project objectives
Project deliverables
It is a good practice to document the project scope in a document that is generically known as a Scope Statement. The document has different names depending on which methodology is used. This is to explain what is in and out of scope, a step-by-step process for managing changes in project scope, project deliverables, constraints and assumptions.
Work Breakdown Structure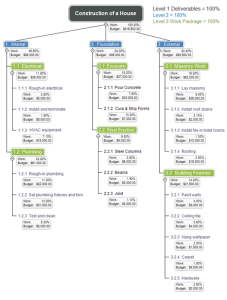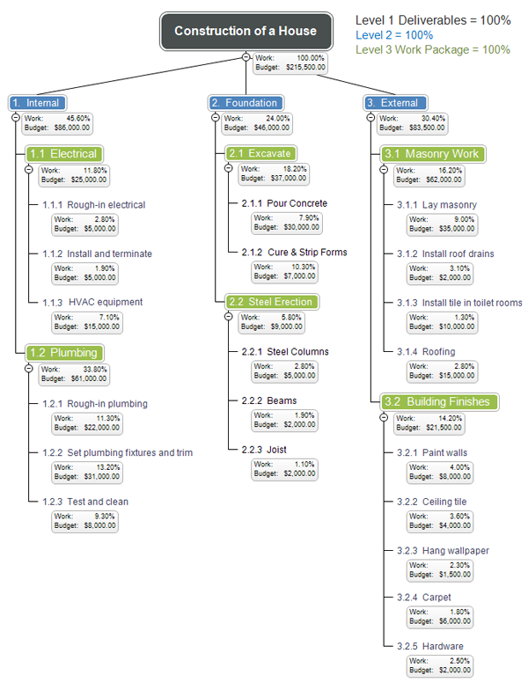 Based on the agreed project scope, you can continue to create a work breakdown structure, known as the WBS. The WBS is a decomposition of the total scope of the work. A work package is work defined at the lowest level of the work breakdown structure for which cost and duration can be estimated and managed. For more about the WBS, read Project Planning – Work Breakdown Structure.
When you're new to project management, you may need clarification on project deliverables and milestones.  We differentiate between them as follows.
A project milestone is referring to a significant point in time when something is complete.  For example, the end of the planning phase could be a milestone. If you use MS Project as a scheduling tool, a milestone will have a zero duration.
A project deliverable is a tangible output of the project, for example, a completed document, a piece of code, or a documented list of requirements or product specifications.
Understand business requirements
Next, you will follow a process of collecting and analysing requirements. It is very important to understand the requirements by answering the questions above. You need to be clear on how you will measure each benefit that is realised.
Build strong relationships of trust
You will have to identify all stakeholders to the project. You also need to plan how you will effectively engage stakeholders throughout the project life cycle.
Support delivery
By now you should have a good understanding of the size, culture and context of the organisation in which project execution will take place.
If your organisation has a Project Management Office, you will have a standard project management methodology that is customised to the needs of the organisation. That will give you access to tools and processes that can be used to support the delivery of your project.
If not, you will need to select appropriate tools, techniques and processes, which will help you to execute your project. Consider using a standardised project management templates from Method 123 that will guide you through the project processes of Initiation, Planning, Execution and Closure.
After having a great start, it's time for Planning! Read the short article on Time Management and Gantt Charts as a planning tool.
If you're new to project management and would like to grow critical project management competencies fast, check this self-paced online training, called the Growth Program today.
Save