By Lorian Lipton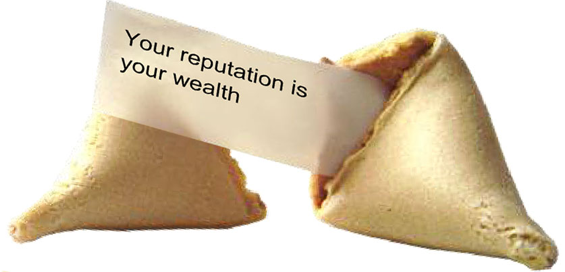 Your professional reputation is everything when it comes to your career. In today's business world, your clients and your next employer are all looking at the 'digital you' on the internet. Everyday over 1 million names are searched on Google. Your digital resume is available online in one form or another every day of the year and every minute of the day. If you are not leveraging your digital reputation then you are leaving yourself vulnerable in ways that can hurt your career and your future projects. Every professional needs to own how they look in cyberspace, so stop writing that status report for a few minutes and let's focus on your future.
Why You Want To Manage Your Digital Reputation
Managing your online reputation is not about self-promoting or trying to get your next position, it's about providing an accurate representation of your achievements and knowledge. It's about how you are perceived professionally. It's about the brand of you.
Whether you use social media or not, mentions of you, your company, even your project, may be on LinkedIn, Twitter, Facebook, etc. People are talking about You; don't you want to know what they are saying?
For years now, third party robots have been collecting and analyzing digital information about everything we do. Some of this information is in our control (i.e. social profiles), but most is not (i.e. other's postings, credit card information, our app usage). All this information about you is your digital footprint whether good or bad, and it shapes your digital reputation.
Do you really want machines controlling what people know about you?
Take Control Of Your Digital Persona
1. Look at your digital footprint
When's the last time your 'Googled' your name to find out what people see about you on the internet? The goal is to match your online professional self to your offline professional self. If you are a Six Sigma guru your social media persona should reflect that. Does it?
To take inventory of what information is out there about you type your name into Advanced Google Search. This is the most common way to check yourself and it's free. Don't forget to check your online aliases also, if you have them. They may haunt you at some point if you don't. Check all the social sites you can think of to see what people are saying about you. This may take a few hours, but it is well worth the digital inventory to know where you stand.
2. Establish your business credibility on the internet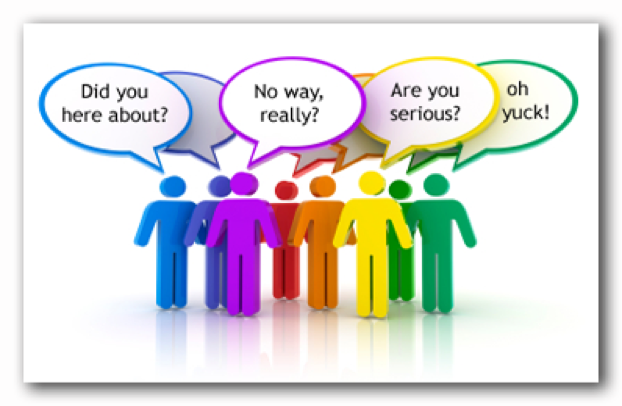 To build your digital reputation, you don't need to be everywhere, but you need to be somewhere. For me, LinkedIn and Twitter are my virtual offices. Everything I post is business appropriate and helps establish my thought leadership in my chosen fields.
Facebook, on the other hand, is my living room. I like to keep this part of my digital life private for friends and family. On the internet, personal and professional details can get very mixed. You can use the private settings on social media sites to limit what people see about your personal life but, I do want to warn you that even behind a private firewall, you need to assume that information can, and will, leak. Do you really want your work associates to see those football party pictures? Think about how you want to be perceived.
3. Participate
You build a strong reputation by participating on social media sites. Posting your own information and commenting on other's posts adds to your digital reputation and show up when you are searched. It's helpful to join Groups on sites like Twitter and industry specific websites. When you comment in forums or digital communities, that information gets added to the internet's vast collection of details on you. I use LinkedIn to write microblogs and post articles which highlight my expertise. Believe me, social media participation doesn't take over your life – you don't need to participate more than two or three times a week to build your reputation. Comments here and there add up over time.
Building and managing your digital reputation holds many positive benefits to you personally and professionally. As Dilbert® said back in 2013
"If you don't have friends, followers, or social media influence, you are pretty much dead."
If you leave me a comment I will do my best to answer and the bonus is that this will help us both improve our digital footprint. Keep up the good attitude.
******************************************************
About the Author: Lorian Lipton, PMP, is passionate about project management and everything digital. She provides project management consulting, training and coaching through her company The Digital Attitude, LLC.
Content is copyright of Lorian Lipton, The Digital Attitude, LLC 2017.