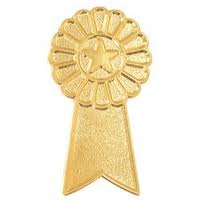 The purpose of this post is to share with you a balanced approach to project planning. Recently I finished a big project in the Government sector which was awarded a gold rating for project excellence. It was successful above all expectations and I thought it worthwhile to share some valuable lessons learned around planning excellence and what has worked well to make the project so successful.
Above and beyond doing the standard project planning activities, there are three steps you can take towards planning excellence:
1. Continuous planning (always be planning)
After scope agreement and sign-off, the project schedule needs to be developed, or if it existed from a pre-sales phase, it needs to be refined.
What the team members need to know about the project plan, and more specifically about the project schedule, is: 'what they are responsible for and by when'. In order to gain commitment, I normally expect the team lead to verify the activities, durations and dependencies and by doing this, to take ownership of the deliverables of the project.
Then as the project progresses, the project manager always needs to be looking one to two months ahead. Always be planning and continuously track against the plan or update where required based on Change Requests or risk mitigation activities.
2. Consistent communication practices (always be communicating)
Through experience I have found that weekly project meetings work best for any size project that is longer than 2 months in duration. The normal progress items need to be discussed, including:
Progress made
Actions outstanding
What is due in the next week or two
Risks, issues or dependencies
Other matters relevant to the specific project
Regular team meetings, whether in person, or virtually, keep the project team informed and committed to the outcome of the project. It also enables the project manager to receive adequate feedback on a regular basis and to do proper progress reporting to stakeholders.
3. Team alignment is important (always build relationships)
Due to the fact that the project team was widely dispersed and from different companies (partners were sub-contracted in to assist with the work), a good on-boarding process is important. Every team member needs to be clear about the Goal and objectives of the project, as well as the expected outcome and business benefits. In addition to this they need to be clear on their roles and responsibilities, the project schedule and how every member fits into the team.
Team synergy, cooperation and trust is achieved through regular team builds at the project beginning, after major milestones and at closure with the key stakeholders (like the customer). A team working together as one team, no matter whether from different companies or in different locations, the project manager needs to maintain good relationships and manage the person and not only the task.
The gold nuggets to take away are:
Continuous planning
Consistent communication practices
Team alignment
Good relationships with all team members, because you manage the person, performing the task and not the task itself
For a balanced approach to project planning I recommend that you as the project manager should use your project management skills (technical skills), but at the same time be a leader who facilitates  team members to share your responsibility to ensure a successful project outcome (people skills).
On 9 August 2011, I will be a guest presenter on a Webinar from Roeder Consulting called:
"Plans are worthless, but planning is everything"
Please click on the link to register for the free Webinar, and earn a PDU for attendance.