By Jennifer Moore
This article is aimed at students who consider internships to expose themselves to more career opportunities, for example in project management. Also discover 5 tips for best performance on internship programs.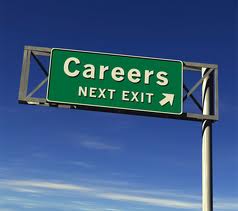 As a college student, you may want to take on a business internship. This is a type of on-the-job training that prepares you for your future career, whether this is in project management or any other field. Suitable internship opportunities can give you a better feel for project management and what it entails, especially if you happen to find an internship program that allows you to use your creativity, initiative and ability to guide others.
Why Should an Internship Interest You?
Just as a student studying Education needs experience in teaching, business students need internships offered by businesses. However, future employers also look for graduates with some professional experience out of the classroom. They look for candidates that take initiative and do more than just the coursework necessary to get their degree – and a project management internship could give you this experience.
Where to Find this Type of Internship
While many businesses offer specific internship programs, many of these don't deal with project management, as this can be a delicate and complicated process. If project management is your aim, then you could look for this type of internship in the non-profit sector. It is easier to find a non-profit with internship positions for students that pertain to getting a certain project or process completed.
Once you do find the right project management internship program, then you want to follow these 5 tips for best performance:
#1 – Understand the Details
If you take on an internship offered with the sole purpose of completing a certain project, be sure you understand what the project goal is and the company's expectation is.  Ask all the questions you need in order to understand the expectations of the project sponsor and what defines project success. This will allow you and the team to develop the plan and to verify the goals.
Identify the project success criteria, how each of the tasks will be accomplished and tracked, and the time frame for when these will be achieved. This is part of the Planning phase of a project.
#2- Identify Team Responsibilities Early On
Once you have a plan you can determine what you and the team are responsible for. Whatever your project is, remember that this is not an individual study. A project team is a working unit, sharing one goal, but each member has its own responsibilities. If you take on the role of project manager, you need to identify the skills and talents of each individual team member and put those skills to work (much like your sports team coach does).
#3 – Identify the Project Milestones
With the help of your team members, you should identify the project milestones. Remember that each project has four phases; initiation, planning, execution and closure. Evaluate the process of the project against these phases and place time limitations on each of these.
#4 – Project Communication
One of the most critical parts of project management is to communicate regularly with stakeholders like management and team members. Keep everyone informed of the process and keep communications open, honest and as concise as possible.
#5 – Test the End Result
Before delivering the end results you should review, and if possible, test the results to make sure they are correct and according to expectations before delivering the finished product.
Conclusion
Many students are apprehensive about entering an internship program, and some even more so when it has to do with project management. So it's important to realize that any company that gives you an internship position and project to manage, won't give you any project that they don't feel you are completely capable of handling.
As an intern you won't receive a critical business project to work on. Even so, any project offered to you offers you a great opportunity to gain experience in the field. It offers you the opportunity to learn how project management teams really work and what is expected of you.
About the author: Jennifer Moore, an experienced business and tech writer, once worked on many training-team business projects for large corporations such as General Motors, John Deere and Trico. She frequently contributes to Degree Jungle, a research resource for college students and young professionals.