This is an inspiring story about teaching young children a love for reading!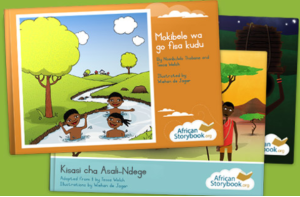 The African Storybook Project is an initiative of Saide, the South African Institute for Distance Education. Saide is a registered Non-Profit Organisation, based in Johannesburg, South Africa. The first four years of the project (2013 to 2016) have been funded by the UK based funder, Comic Relief.
Saide's task is to contribute to the development of new models of open and distance education practice, that accord with and take forward the values, principles, and goals of the evolving education systems in the Southern African region. It has also paid particular attention to the appropriate use of technology in education.
The African Storybook Project aims to address the shortage of books in local African languages for early reading. The main reason why there are so few stories in local African languages is that it is not cost effective to publish and print stories for reading in languages that have a small readership. But if the stories are on the internet, and also can be translated by people themselves into local languages, the challenge can be overcome. Therefore a website was created for people who work with children in African contexts.
The purpose of the African Storybook Project (ASP) website is to provide stories in African languages as well as in English for young children as they are learning to read. It's aimed at parents and people working with children (such as teachers, librarians, community workers) in African contexts.
African Storybook Project website
On the African Storybook Project website you can:
find, read and download or print stories that you can use with children,
write comments on the stories that you find and read,
translate stories into an African language that is familiar to the children,
adapt stories for the level and context of the children, and also
create new stories in one of the templates.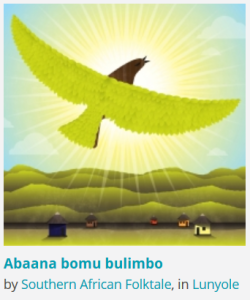 You do not have to register in order to find, read, download, print stories or write comments on other people's stories. You need to register if you want to translate, adapt, or create stories.
The stories on the African Storybook Project (ASP) website are openly licensed. An open licence means that you can read, download, print, copy, adapt and translate stories without asking for permission, and without paying a fee.
But you must acknowledge the writers, illustrators, translators of the stories, and the people who hold the copyright. This means that you must list these people and their contribution on the story itself when you adapt, translate or copy/print the story for use.
The project reach
The project is working with teachers and librarians and community workers in fourteen pilot sites across Kenya, Uganda and Southern Africa. The sites are community libraries, ECD centres, primary schools, located in both rural and urban contexts.
For more information about the African Storybook Project click here.
For the African Storybook Project Learnings Plan, click here.
Book Dash Event
Book Dash is a voluntary organisation that creates open-licensed children's books with top creatives. Their vision is that every child should own a hundred books by the age of five according the Book Dash founder, Arthur Attwell. All Book Dash books are freely available for any person or organisation to download, translate and distribute, according to a Creative Commons license.
On Saturday, 30 August 2014, thirty authors, illustrators, and editors have collaborated to write ten biographies of extraordinary South African women in one day. The event was sponsored by SAIDE, The African Storybook Project, and Rock Girl, with the support of Five for Change, and with in-kind donations from Hemelhuijs, Spier Winery, La Cuccina, Pick and Pay, and with the support of World Design Capital Cape Town 2014 and the Cape Town Central Library.
In September, these girls distributed biographies to learners around the Western Cape, encouraging them to both read and to follow in these women's footsteps.
Rock Girl Wonder Women Project
The books will be available online as part of the Rock Girl Wonder Women project, a World Design Capital initiative that will see statues of some of the women featured in the biographies installed around Cape Town. Rock Girl is a grassroots organisation, founded by grade 5 learners from Manenberg in 2010, that creates safe spaces for girls, and for everyone.
Distributed to schools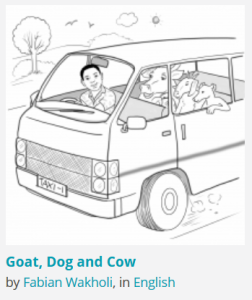 The books will also be distributed to schools around Cape Town, and the Rock Girl learners will visit schools encouraging them to both read and to follow in these women's footsteps.
Volunteers, sponsors, and literacy organisations can find more information on the Book Dash website at www.bookdash.org or the Rock Girl site at www.rockgirlsa.org.