By Derek Smith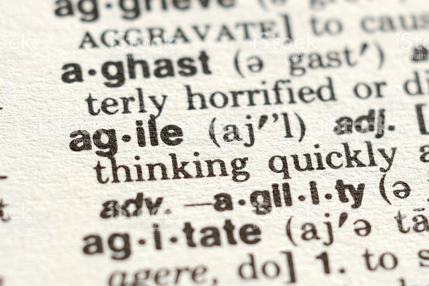 In today's digital and disruptive world, executives and organizations are faced with fierce competitive challenges that require them to continuously adapt, or else face the consequences and the stark possibility of not being around for much longer. The same goes for project managers who need to keep abreast with what is happening with Agile methods and philosophies in Project Management in order to keep themselves relevant and employable.
Agile and Lean Practices
Flexible Agile and Lean practices, such as Scrum and Kanban which were once the sole domain of software developers, are uniquely positioned to create business success, and are making significant inroads outside of IT and finding acceptance and support by C Level executives. Organizations need to quickly sense and adapt to external and internal changes to deliver results productively and cost-effectively, without losing sight of the fact that governance is still required.
The quest for success also starts with the right approach to support project delivery, and specific project characteristics and organizational needs should form the basis of selecting the correct approach.
With everyone hopping on the bandwagon to capitalize on training and adoption, combined with so many choices when it comes to approaches, it can be daunting to try and keep abreast of how these practices are evolving, and how and what to choose. PMI have a series of reports which have been geared towards thought leadership, and it is pertinent to note that six reports deal with achieving greater agility.
The reports cover topics such as focusing on the customer, frequent feedback, choosing the right approach and transforming the organization by focusing on people and monitoring progress. Evolving the collaboration between lines of business, changing the culture and assessing the need for cross-functional support are other key aspects to consider when seeking to achieve greater organizational agility.
Career advancement
From a career standpoint, project managers need to keep themselves relevant to be employable and earn a decent wage. PMI's Pulse of the Profession® research has indicated that stakeholders are pushing to adopt agile practices. Organizations that are agile and responsive to market dynamics, complete more of their projects successfully than those that are not — 75 percent versus 56 percent, according to the research.
It is for this reason that they have included information on agile practices, alongside traditional approaches in the PMBOK® Guide – Sixth Edition, and partnered with Agile Alliance® to create the new Agile Practice Guide. The PMI-ACP® is currently the fastest growing PMI certification, and spans many approaches to agile such as Scrum, Kanban, Lean, extreme programming (XP) and test-driven development (TDD.).
Sources:
Scrum Alliance, the state of scrum report
****************************************************************************************
About the Author: Derek Smith has over 24 years of experience in the technology and ICT industry. He has been a CIO for 2 listed companies, and has also managed some of the top outsource operations for 2 of South Africa's leading service providers. He is currently a Projects Portfolio Manager, Mentor and Coach, and is an advocate and evangelist for Agile philosophies and methods.