By Linky van der Merwe
Often in Project Management courses there is a big emphasis on the technical skills, also called 'hard skills' which are the occupational requirements that project managers need to do their jobs effectively. This would include the creation of tangible deliverables like a project schedule, project budget, status reports etc.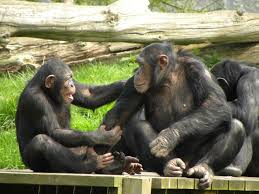 Soft skills complement hard skills.  Soft skills are the important interpersonal skills you need as a project manager to accomplish work through other people.  Soft skills are essentially people skills – the non-technical, intangible, personality-specific skills that determine your strengths as a leader, listener, negotiator and conflict mediator.
Developing your soft skills is equally important, but is often left to project managers to find suitable courses that would equip them with adequate soft skills like Leadership, Conflict Management and Emotional Intelligence.
Soft skills development
Why would you ask, are soft skills that important? Soft skills refer to behavioural skills – a sociological term relating to the cluster of personality traits and behavioural competencies that characterize relationships with other people.
Since projects are delivered or executed through people, your soft skills are like the glue that will hold the project team together when the going gets tough, for example when projects fall behind, or immovable deadlines are looming, or the normal stress coming from project delivery and dealing with issues.
At the end of the day a project manager wants a balance of hard and soft skills. Hard skills are more technical in nature where as soft skills are intangible and less visible. Soft skills are typically employed without the use of tools and templates. Soft skills can be taught, but they are typically honed by years of experience.
How to improve soft skills
When you set out to improve your soft skills as a project manager, there are 3 key things you need to remember.
Make the commitment to learn and improve
Put yourself in situations where you can practice various soft skills
Evaluate your progress and adjust as needed
At this point you may be wondering if there is a finite list of soft skills to focus on as a project manager. According to my research there are at least 11 soft skills that should be part of your make-up as a professional project manager. They are:
Leadership
Team building
Motivation
Communication including active listening
Influencing
Decision making
Political and cultural awareness
Negotiation
Conflict management
Emotional intelligence
Problem solving
Over the years I've published many articles on various soft skills. For more interesting articles with practical advice on developing your soft skills, continue reading about Leadership, Team build, Communication, Decision making and Emotional Intelligence.
If you are new to project management and you are serious about developing yourself as a professional project manager, please look at the Fast-track Growth Program which was especially developed for people like you in mind. It's an online, self-paced training program for busy professionals which will give you the essential elements for project delivery. It's the fastest way to grow critical Project Management competencies like technical and interpersonal skills, and becoming a confident project manager!