Scope Management refers to all the processes which are followed to ensure that a project includes all the work required to complete it, while excluding all work which is not necessary to complete it. A Scope Management plan clearly defines who is responsible for managing the projects' scope and how the scope will be controlled.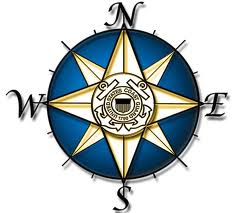 The project scope will act like the compass of the project that will give direction and will help the project manager to know where "true North" is.
The project scope will include the deliverables which needs to be described clearly so that everyone knows what needs to be produced.
Here are 5 recommended steps to scope your projects:
Step 1: Set the Direction
You set the direction for the project by having an agreed Project Vision, Objectives and Timeframes? Ensure that they are specified and that your customer and project team understand it and agree to it. Only by fixing the project direction can you truly fix the project scope.
Step 2: Scope Workshops
The best way to obtain buy-in to your project scope is to have a workshop with all of the relevant stakeholders to help you define the scope. What you want from them is an agreed set of major deliverables to be produced by the project. You also want to know "what's out of scope". Once you have the full list of deliverables, the stakeholders need to prioritize the list, so you know what has to be delivered first.
Step 3: Statement of Work
Now that you have an agreed list of deliverables, you need to define each deliverable in depth. Describe how each deliverable will look and feel, how it would operate and how it would be supported. Include assumptions and constraints. Your goal here is to make it so specific that your customer cannot state later in the project that "when they said this, they really meant that".
Step 4: Assessing Feasibility
Now that you have a detailed list and description of every deliverable to be produced by your project, you need to determine if it's feasible to achieve within the project time-frame? Work with your team to break down each deliverable into smaller components to have an indication of time and cost.
Step 5: Scope acceptance
Present the prioritized set of deliverables to your Project Sponsor as part of a document and ask them to approve your project scope. Ask them to agree to the priorities, the deliverable descriptions and the items out of scope. Obtain formal sign-off to put you in a position to be able to manage the project scope throughout.
In case more deliverables need to be added later on, you will follow a process of doing a Change Request against the agreed Scope whereby new deliverables can either be exchanged with other deliverables, or project time and cost need to be increased.  This will form part of Scope monitoring and the controlling function that you, as the project manager, need to perform.
For more project management best practice articles, please subscribe to the RSS feed.
And visit our Resources Page for recommended Training, Software and Products.