By Linky van der Merwe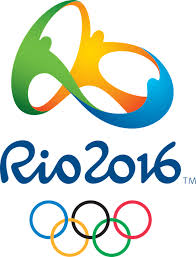 We have reached the end of the biggest sporting event in the world, the Olympic Games 2016, which took place in South America for the first time. It has been watched by millions of people all over the world who were awed and inspired by the persistence, excellence and sportsmanship shown by the participants.
The city of Rio de Janeiro in Brazil had the honour of hosting the Olympic and Paralympic Games over a four week-period where athletes competed for Olympic and Paralympic medals in more than 300 events.
But how much did hosting this sporting event mean to Brazil?
According to an article in the New York Times, dated August 22, 2016, the 2016 Summer Olympics have altered the City of Rio.  Experts are of the opinion that the Games served as a powerful catalyst for urban revitalization, spurring many infrastructure projects, that will enhance the lives of Rio's residents.
Some of the projects include 100 miles of rapid bus lanes, a new subway line, four new tunnels and a 17-mile light railway system. Then of course there are the 3,600 apartments that make up the Olympic Village and a golf course. These projects are what lead people to believe that the $7 billion in transportation-related spending was money well spent.
Unfortunately, it is also a known fact that nearly every city that has hosted the Games has lost money, and few expect Rio to recoup the billions of dollars spent preparing for an event that lasts just weeks.
Infrastructure projects leaving a legacy
Let's have a closer look at some of the projects that will leave a lasting legacy and why.
Source: Cidade Olímpica (Olympic City)
#1 Athletes' Park
Concluded in August 2011, Parque dos Atletas (Athletes' Park) was the first Olympic facility delivered in Rio de Janeiro for the 2016 Games. The park has an area of 150 thousand square metres. It used to be the stage of another well-known event: Rock in Rio. Since 2011, several international music stars have played at the festival, entertaining millions of fans.
From Monday to Friday, the park is used by Rio de Janeiro City Hall teachers, who offer free tennis, volleyball, basketball, football (on court), handball and weight training lessons.
The park is equipped with tennis courts, climbing wall, area for children and a gym for people from all ages. There are also changing rooms, showers and a 1,420 metre track for cyclists, runners or those who just want to go for a walk.
#2 Olympic Villas
Each villa caters for around 10 thousand children and adolescents, not just for sports, but also providing them with the possibility of taking part in cultural, educational, social and health related activities.
Each complex has a swimming pool, multi-purpose court with roof, athletics track, football pitch and rooms for activities such as ballet, martial arts, gymnastics, activities for people over 60, park for children and barbecue area. Some units also have tennis and beach volleyball courts, as well as skateboarding tracks.
Every day, the Olympic Villas provide services for public school students and are strategically positioned in places that had no leisure or sport facilities previously. The villas have the aim of integrating underprivileged young people. The work is done by the Municipal Secretariat of Sport and Leisure.
#3 Olympic Experimental Gymnasium (GEO)
Olympic Experimental Gymnasium (GEO) is a project that brings together education and sport development. Designed for lower secondary education students, the GEO integrates educational training with the possibility of developing new athletes.
In order to enrol in the GEO, applicants take a physical fitness test. Then they have to meet a number of requirements to continue training – with a training load of at least two hours a day -, such as academic performance. Students' grades are monitored and they have to keep their grades up in order to be able to continue training.
In addition to sport related activities, the GEO provides extra Portuguese, Mathematics, Science and English lessons to students. At the moment, the following sports are offered at the GEOs: athletics, table tennis, volleyball, swimming and soccer.
#4 Porto Maravilha
The Rio de Janeiro Port is where anyone coming into city by sea arrives at. 5 million square metres were renovated through the project, with express roadways, tunnels and underground passages as well as two new museums that were opened.
#5 Rio Operations Centre
The Rio Operations Centre is considered the most modern in Latin America and is in charge of monitoring the day-to-day activities of the city. This role is performed by using over 560 cameras spread out through the municipality and a big screen made up of 80 monitors (46 inch each). Through this high level technology, the centre monitors (24/7) services provided by other organisations and utilities companies, as well as maps, graphs and aerial photos.  In addition, the Operations Centre works as a tool to monitor traffic in real time.
#6 Madureira Park
The Madureira Park covers an area of over 90 thousand square metres and has become a leisure attraction for residents of Rio de Janeiro's North Zone since its opening in 2012.  Equipped with sport courts, cycle lanes, walking and running tracks, as well as a skateboarding track, the park has become the city's third biggest.
The park is also the stage of cultural performances. In addition, it has a green corridor with over 1,500 trees and the so-called Madureira beach, with its waterfall where local residents cool down on hot days. The next stage of the project will add an exclusive bicycle lane and a new skateboarding track.
#7 Reforesting of hillsides
Amongst so many infrastructure projects, environmental projects aimed at reducing deforestation are being developed as a way of avoiding landslide and preserving the fauna and flora.  Some good results are two million buds that were planted in the municipality, particularly in the West Zone between 2010 and 2012.  Residents from several communities have been contributing to the reforestation efforts.
Sustainability Management Plan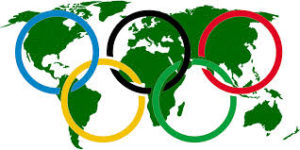 A Sustainability Management Plan for Rio 2016 Olympic and Paralympic Games describes the vision, mission, values and principles of the Games, as well as the scope of the Sustainability Management Plan and the main players in organizing the Games. The life cycle of the Organising process is composed of 3 main phases, namely the preparation phase, the operational phase, then the legacy phase that needs to ensure that the work continues to ensure lasting positive transformations that maximise the social, economic, environmental and sporting benefits of hosting the Games.
For some more inspiration read 5 of the most inspiring leadership anecdotes from the Rio Olympics 2016, published by Sanket Pai, head of Celoxis, a project management tool.
Please subscribe not to miss any future articles, tips and project management advice and reviews.