As a conclusion to the series I did about the projects executed in preparation for the 2010 FIFA WORLD CUP, it is also necessary to do some reflections on lessons learnt. Success, pride and unity – could these words describe the effect of staging the 2010 FIFA World Cup?
If a successful event, pride and unity were part of the objectives, they have been achieved.  All South African felt proud to be the host country and they stood united behind their team, Bafana Bafana or any other team that they have supported throughout the tournament.  FIFA, teams and visitors were appreciative of the extent of South Africa's preparations to stage a successful event.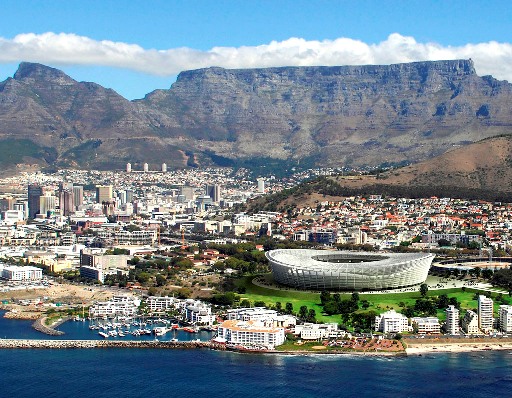 Finance Minister Pravin Gordhan stated that South Africa's government spent more than R33-billion over a period of four years on infrastructure and preparation for the World Cup. Close to R12-billion was spent on stadium infrastructure, R11-billion on transport infrastructure, and R1.5-billion on event broadcast and telecommunications.
Gordhan was of the opinion that it has increased the productivity of the people of South Africa, and that all the investment is part of the development and long-term planning for the country. It has earned us the reputation of a country that can actually deliver, and that is good for future growth
An estimated 130 000 jobs, most of them leading up to the World Cup, were created in the construction, roads and transport and hospitality industry.
According to the economist Dr A Saville some of the immediate positive results for South Africa were:
66 000 jobs were created in construction alone earning an average of R10 000 per month.
More than R2 billion went to low-income households as a result of job creation
Skills upliftment and more people in the formal sector
Increased economic growth in the preceding years
The 2010 capital projects such as stadia, airport terminals and transportations infrastructure were exemplary and as good as counterparts anywhere in the world.
Many lessons were also learnt about the National Security and Communications components of projects of this magnitude as reported by Brigadier S de Beer.  Preparations for communications started in 2004 at the same time as the broader security measures.  Communication formed an integral part of the planning committee and was supported from the top.
The 300 member team that was responsible for security pooled from their collective experience and they used the channels that were created to keep each other informed. Potential risks were evaluated and mitigation steps were discussed on a daily basis.  Major lessons learnt here was the value of planning, tireless training and the simulation around all potential security scenarios.
According to Peter Richards, Managing Director of DV Project Management, some of the biggest lessons learnt came from trying to keep the projects aligned in a continuously shifting environment, both internal and external. Internal constraints related to financial resources where requirements far exceeded initial estimates and human resources were frequently stretched beyond required levels of competency.
A post-event survey conducted by FIFA confirmed their belief that hosting the event in South Africa would be a huge success. The survey results indicated that 83% of the tourists expressed an intention to return to the country and 94% said they would recommend a visit to South Africa to their friends and family. Visitors commented positively on the atmosphere in South Africa. This is a very positive outcome for the Tourism sector in South Africa.
In addition to experiencing pride and unity, the friendliness, hospitality and successful hosting of the event will be long remembered by all!  And I believe many more lessons were learnt and would provide useful input to similar projects in future.