This story from the Project Manager, Shiraan Fredericks, is about a Payment Switch upgrade at a big national retailer in South Africa. It was complicated by the fact that it needed to be PCI DSS (Payment Card Industry Data Security Standard) compliant which means that all card data must be masked involving all the components it touches i.e. the POS ( Point of Sale), the Postilion EFT (Electronic Funds Transfer) switch etc. This had to work considering huge volumes of transactions, up to 2 million per day.
Testing of all possible cards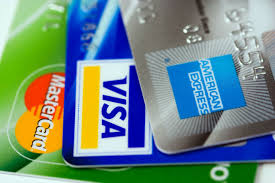 A switch upgrade impacts all components in the chain of transactions – about 7.  The project was very deadline driven with resources who were not people oriented but rather hostile. There was also much politics to deal with on and around the project.
Another challenge was the fact that the Pinpad terminal had to be EMV (set of standards) compliant. This means that it was submitted to rigorous testing as part of the QA process.  Even the project manager was involved with doing EMV certifications. All types of cards had to be tested including AMEX, VISA and Mastercard. Also other Value Added Services (VAS) i.e. Airtime, Prepaid electricity.
Fortunately the resources understood the environment and the retailer and they had the right experience.  The Project Manager also had a good mentor.
Project Management – Industry Experience
The environment and setup was ready in terms of infrastructure, people and systems, including commercial relationships with 3rd party vendors.
The project team was very experienced even though the software was new.  The project manager could build the relationships and they understood the process to be followed.
Stakeholder engagement was good, which meant that the project was well supported including support from the management team. All the banks were on-board and attended the Steercom meetings through-out.
The PM was very hands on – he did configuration, testing, looked at transactions flows. This helped to monitor and control the progress better. The technical expertise about switching projects were picked up from past project experience. It needed to be like that because it was cut-throat, and a project that couldn't be managed on a high level only.
The PM spent more time with project team members, to understand what they're doing, and to assist where necessary. Issues could be identified and addressed immediately.
The customer was so satisfied with the PM's results that he was requested back for other projects. This is the type of project requiring a PM with domain expertise. like EFT and the payment switching environment which helped to contribute to a successful outcome.
Test, test, more testing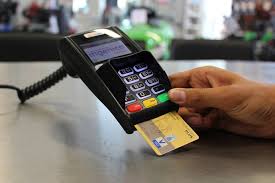 The impact on many different components added to the complexity of the project scope. Due to the amount of testing that had to be done some defects would slip through. For example while testing airtime – every 1st transaction would fail, every 2nd transaction would pass.  The test team never told the PM about it.
This was caused by the fact that the Easypay switch would cut-out connection after 90 min. This was only discovered in UAT (user acceptance testing) and a resolution had to be found quite late in the project life cycle.
Doing testing in parallel with different teams and not having all test teams on-site posed a risk.
Lessons Learned
All results from testing should be communicated to the project team and the PM.  Furthermore, it's critical for Test and Production environments to always look the same.
A Test Plan needs to be compiled and all test teams need to work off the same plan. Be clear about all versions in all environments and how it's configured.
Negative testing is key – the testers should try to break it. This will cater for different scenarios in production and exceptions.
Communication needs to be consistent to all stakeholders. It's important to highlight all risks as early as you can. Be transparent about any problems so that resolutions can be found.
The post-production support is very important to ensure quality as well as system stability and customer satisfaction.
A very involved and hands-on project management style is sometimes required for very technical and complex projects.
About the Project Manager:
Shiraan Frederick had been in project management for the past 10 years. He started as a project administrator on an Asset Management project. When he relocated to Cape Town, he studied IT, MCSE, Cisco CCNA and Prince II Practitioner. This helped with his transitioning into project management. While in the switching industry he had exposure to banks and retail customers.
Shiraan may be contacted on:  shiraan79@gmail.com or  0732906789