By Linky van der Merwe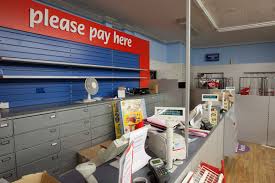 This project story from project manager, Anwar Rawoot, is about the migration from a legacy Point of Sales (POS) system to a new POS system at 265 retail stores nationally that took three years to complete.
The complexity was in the fact that the project team only had a 12-hour window from the time a store closed until the next morning it opened to do the replacement, which included network infrastructure, shop fitting, POS and testing. A shop's data would be migrated overnight and once the new system is in, it was migrated back to the new system.
Challenges
The project's biggest constraints were that when server problems were experienced, it would take 8 hours to rebuild and in the case of till problems, it would take 3 hours to rebuild.
The way it was executed, was to do one store each night. All work had to be done after hours and there was only one team per region to do the work. They had to sleep during the day and work at night which had a family impact.
Working after hours
The challenge was how to work a 5-day week back-to-back and then an additional 24 hours shift. People became overworked, and the quality of work dropped. Some people even became ill over time. It also took three months to train people to the right level of expertise.
Eventually the plans were changed….. Read on
***************************************************************************
Part of the Success Stories Shared initiative to collect Success Stories from experienced project/programme managers in order to share experiences and to promote learning across the project and programme management community. If you would like to share your project story and make a contribution to the bigger project management profession, contact me on linky@virtualprojectconsulting.com