Recently I attended a Project Management Conference in South Africa, Next Generation Project Management. One of the Keynote speakers was Peter Taylor, who became known for books like "The Lazy Project Manager", "Leading Successful PMO's" and "The Lazy Winner".
The Art of Productive Laziness
In his presentation about "The Art of Productive Laziness", he introduced us to lazy project management. What he means by this is that we should all adopt a more focused approach to project management and to exercise our efforts where it really matters.
One of the quotes he likes is: "Progress isn't made by early risers. It's made by lazy men trying to find easier ways to do something" by Robert Heinlein.
Making this applicable to project managers, what he's recommending is to identify the 20% of work you need to do today to get 80% done and that will move your project forward. In other words, prioritise the most important things first.
His Lazy Project Manager's Theory of Projects, from a Productive Laziness perspective is:
'All projects are thick at one end, much thinner in the middle and then thick again at the far end.'
According to the productive lazy rule, a smart project manager should apply time and effort at the critical stages of a project, i.e. the start and the finish, and less time in the middle or the less critical stage.
At the beginning a project manager needs to be ahead of the game by making sure you agree on the project scope, manage your Sponsor and properly plan your communications.
Learn as much about the project sponsor as you can from other project managers who have worked with him/her, and have a discussion with the sponsor to ask open questions about their expectations and concerns. Try to understand the sponsor as best you can.
Customise communications to be appropriate to the stakeholders. Do regular health checks and work with the people on your team and encourage them often.
Lastly he shared some best practices relating to the project retrospection that happens at the end. The prime directive for this is to make it clear that regardless of what is discovered, the team understands and truly believes that everyone did the best job they could, given what they knew at the time, their skills and abilities, the resources available and the situation at hand.
Some of the Key questions to ask include:
What worked well?
What should be done differently next time?
What do we need to discuss more in greater detail?
What did we learn?
I found it to be an interesting and valuable perspective on project management. Leave a comment and tell me what you think!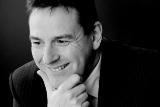 To learn more about Peter Taylor, his books and workshops, please visit The Lazy Project Manager.