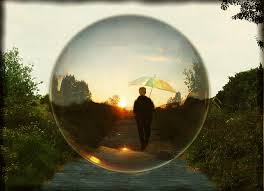 Most experienced project managers will know that effective Change Management has become essential in delivering successful projects. The question is what type of skills does a Change Manager need to be effective and how are those skills different from project manager skills?
The answer can be found in a report published by Afro Ant, as the outcome of a conversation attended by change managers and project managers in September 2014. You will find the summary of the change manager skills as well as a comparison of different focus areas between project and change managers.
Definition of Change Management
Change management is a combination of science and art – in the practice of change management, the "what" is often a science, but much of the "how" will always remain an art, as much a function of who you are than of what you know.
How does the role of a Change Manager typically differ from the role of a Project Manager?
The main differences lie in their focus areas. The project manager will focus on delivery on time, within budget, of specified quality and to the satisfaction of stakeholders. The change manager will focus on systematically managing the change as to minimise the impacts and to maximise the benefits. Project are ultimately about change in order to deliver benefits. See the comparison at the end.
Skills of a Good Change Manager
Operationally a change manager requires a very  good understanding of change management principles and associated theory, methodology, techniques and tools, and the ability to apply these in a practical and flexible manner.
Then facilitation skills, influencing skills, strong conceptual and analytical thinking skills need to be present.
Change managers need to quickly understand what their projects are about and develop appropriate change management strategies and plans. You need to translate the real change into communication that all stakeholders will understand. You need to engage with the project team in a constructive manner.
With project management and planning skills, you also need Business acumen: demonstrated ability and experience in understanding business strategy, structure, processes and enabling technologies.
In addition, a change manager must have the ability to handle significant pressure and to persevere, meaning to stay focused and to maintain a positive energy level despite setbacks. You need the ability to learn from problems and to see tasks and projects through to completion.
Passion and Maturity
A change manager will have passion to deliver to standards of excellence. You need a proven ability to manage quality of own and others' work. You need appropriate and effective prioritisation and self-management. This includes the ability to work to deadlines and a commitment to deliver on time.
A change manager will be decisive and assertive, innovative with problem solving skills, as well as administrative skills. You need to be able to manage ambiguity and to create order and structure.
People Skills
A change manager definitely requires above average ability to work with people, to have empathy and to establish trust and rapport. You need insight into individual and team dynamics and the ability to establish trust with senior leadership.
Effective conflict resolution and negotiation skills are required to build relationships, to establish rapport and relate to people in an open, friendly manner while showing sincere interest in others. You will have the ability to build and maintain mutual trust.
Communication
You need proficient language skills, the ability to recognise and use the appropriate interpersonal styles and communication methods to ensure understanding acceptance of a change, idea, plan or product.
For communication you need business writing skills, effective listening, presentation development and delivery. Effective use of tools like MS PowerPoint, Word, Excel and Outlook. Even some-time learn the basics of pogrammes like Frontpage or Access.
Other skills would include:
Self-starter, being self‐motivated
Resourceful and crea7ve
Ambitious and hard-working
Strongly disciplined
Achievement orientated
Assertiveness
Reliable
Practical and pragmatic
Flexible /adaptable
Reasonable and open-minded
Energetic and positive
Passion
Above all a change manager needs to be passionate about the work they're doing. The ability to engage authentically will bring you far. That means to bring yourself into the work that you do. It requires honesty, openness, congruence, self-insight and that you are okay enough with whom you are to share that with the people you deal with in your work as a change manager.
Please subscribe to Virtual Project Consulting (top right) not to miss future articles.