By Linky van der Merwe
Just to lighten up your day, I want to share something funny today!
With courtesy of projectsmart.co.uk.
Top 10 Things You'll Never Hear From a Project Manager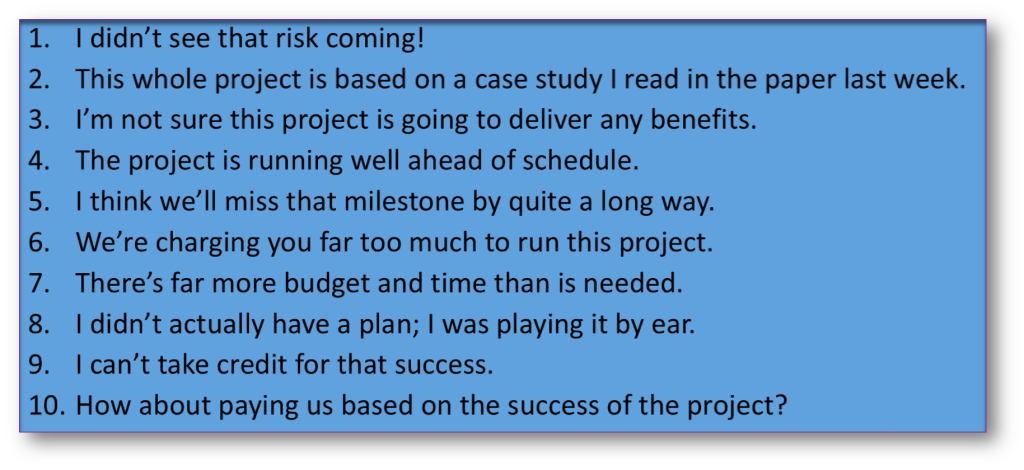 Top 10 Things a Project Manager should never say to a customer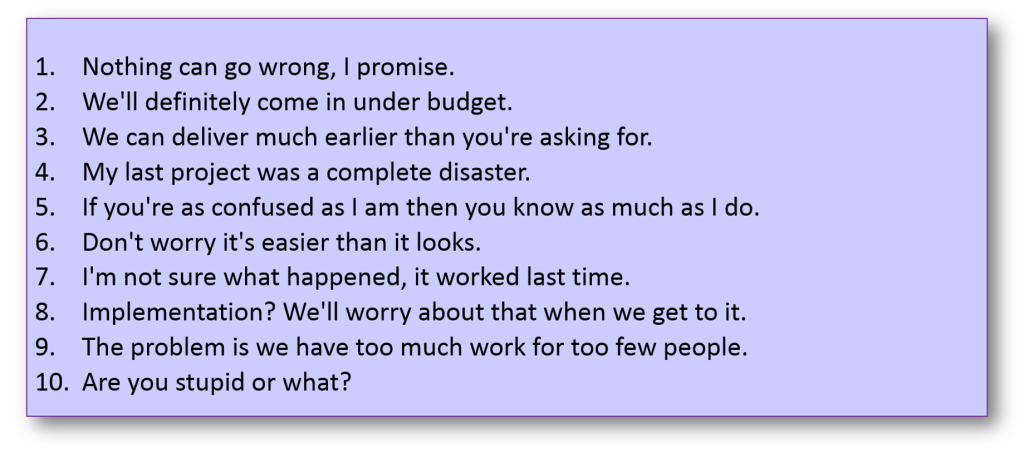 Please subscribe on top right not to miss future posts!