By Cornelius Fichtner, PMP, CSM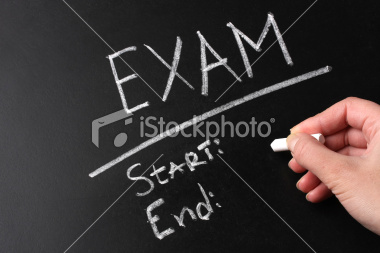 There are many possible topics covered in the Project Management Professional (PMP)® Exam. Undoubtedly you would use the Guide to the Project Management Body of Knowledge (PMBOK® Guide) – Fifth Edition as your primary resource as it is the globally recognized standard and guide for the project management profession. However, it does not cover every possible topic that the PMP Exam may touch on. One of those topics is Opportunity Cost.
Here we will explain why as a project manager you need to understand Opportunity Cost, beyond that it may be on the PMP Exam, and what exactly Opportunity Cost is. We will also give an example of an Opportunity Cost question.
Project Selection
Why does a Project Manager need to understand Opportunity Cost? It is very possible as a Project Manager you will be charged with project selection at some point in your career. You will need to make sure you evaluate and select projects based on your organization's goals and needs to ensure returns are maximized as well as opportunity costs are minimized. As part of the project selection process you will need to evaluate where to best utilize valuable resources such as specific skill sets, time and money. Allocating these resources to a specific project prevents their use for other projects at the same time, after all an organization only has so many resources and needs to take on projects with the highest potential for success and the greatest return.
Potential Future Return
What is Opportunity Cost? Opportunity cost is the loss of potential future return from the second best unselected project. In other words, it is the opportunity (potential return) that will not be realized when one project is selected over another. For example if Project X has a potential return of $25,000 and Project Y has a potential return of $20,000, then selecting Project X for completion over Project Y will result in an opportunity cost of $20,000. That is the "loss" of not completing Project Y.
Sample Exam question
Herewith an example of a PMP Exam sample question around Opportunity Cost:
"You are part of a project selection team evaluating three proposed projects and you need to select the project that would bring the best return for the organization. Project A has an NPV of $25,000 and an IRR of 1.5, Project B has a NPV of $30,000 and an IRR of 1.25, and Project C has an NPV of $15,000 and an IRR of 1.5. What would be the opportunity cost of selecting Project B over Project A?"
$15,000
$5,000
$25,000
$30,000
The correct answer is C. Opportunity Cost is the potential return of the project not selected. In this case we did not select Project A, so it is $25,000. There is extra unrelated information in this question; IRR is not relevant when evaluating opportunity cost. Once all of the unnecessary information is filtered out the questions is simply asking what is the dollar value associated with Project A.
Opportunity Cost simply comes down to the benefits or returns that are passed up when one project is selected over another.
Understanding what Opportunity Cost is may or may not be necessary when taking the PMP Exam. Even if questions about Opportunity Cost are not on your PMP Exam it is still important for you as a Project Manager to understand Opportunity Cost as it is a method for selecting one project over another especially when valuable resources are limited.
About the author: Cornelius Fichtner, PMP is a noted PMP expert. He has helped over 34,000 students prepare for the PMP Exam with The Project Management PrepCast and The PMP Exam Simulator.
Use Coupon code Aug15 for 10% discount on the Prepcast in August.