For most Project Management professionals social media is already part of their lives. This article will look at LinkedIn and Google+ and how it is adopted in project management.
Part I of this article, can be found here:
Practical use for Social Media in Project Management.
LinkedIn

As a social networking site for professionals, LinkedIn will help you find experts in project management. There are many project management related interest groups on LinkedIn which you may join. Add yourself to groups and communities that share common interests with you or your business.  Then follow and contribute to the discussions.    This way you can connect with as many project professionals as you like including experts who can answer questions and provide advice.
When I perform a search for project management groups, there are almost 7000 results, which can be narrowed down by adding more filters. Groups with the most members are displayed at the top and the number of active discussions are also shown.
With LinkedIn you can build your brand and profile to share with others, search for work, get valuable information about searching for work, and expand your network.  If you are not actively participating here as a project manager, I encourage you to read "Benefits of using LinkedIn".
Google+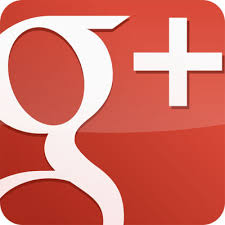 Most people have a Google profile and it's very easy to join Google+. There are multiple interest groups to join discussions, watch webinars or even join Google hang-outs.
Google Hang-outs
With Google hang-out you connect with your colleagues, communities and customers via a video chat.  Google Hang Outs  is a great way you can have face to face conversations both privately and publicly. Collaborate in real-time, share ideas and even do interviews.  You can also record the conversation so it can be viewed at a later time
There are many project managers, Pages relating to project management, as well as PM communities. Use Google + to share posts, interesting links, photos, videos or perhaps events for project managers.
SEO value and Google Authorship
If you or your company has an online presence, there is also value in having a Google+ account for search engine optimization (SEO) purposes. If you are a content creator, like I am, you can claim Google Authorship. It is really simple:
Create a Google+ Profile and upload a high quality headshot and fill out the profile information.
Go to plus.google.com/authorship, sign up with your email and click on the verification link that Google will send you.
The biggest advantage of doing this is if people search for a particular content, your Google Plus profile will be displayed including your photos and a brief description of who you are. If they like your content, there is a high probability people will add you to their circles to allow them to receive updates from you or your business.
Let us know in the Comments if you're using LinkedIn or Google+ for your projects and how well that is working for you.
Please subscribe to the RSS feed to read the rest of the articles in this series.