By Samantha Shore
With many organisations aiming to improve their project management maturity, there has been a big emphasis in the past few years on using professional project managers to execute their project portfolios. Project management is becoming more and more central to conducting all forms of business, hence the profession is experiencing rapid growth.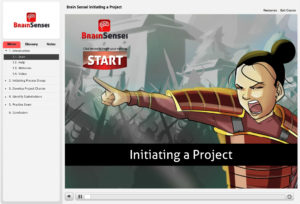 So, in this climate where the traditional corporate professional is not the only one interested in becoming PMP certified, there are options that exist to prepare the more non-traditional workers and their (potentially) non-traditional schedule for the PMP exam. One of these emerging options is Brain Sensei e-Learning.
A fun way to study
Brain Sensei offers learners an effective and fun way to study, while collecting the needed 35 contact hours at the same time. Founders John Estrella, PhD, CMC, PMP and Chris Stafford, MBA, PMP aimed to offer a service that they weren't able to find when preparing for their own PMP exams – one that didn't put them to sleep. Their solution to the problem was to create an e-learning program that pairs key knowledge points with fun animated videos to reinforce them and uses several types of interactive self-assessments to help learners gauge how they're progressing. These features help users of Brain Sensei to stay engaged with the material, understand it more clearly, and remember key concepts when it counts: for example, during their PMP exam!
PMP Exam Prep Course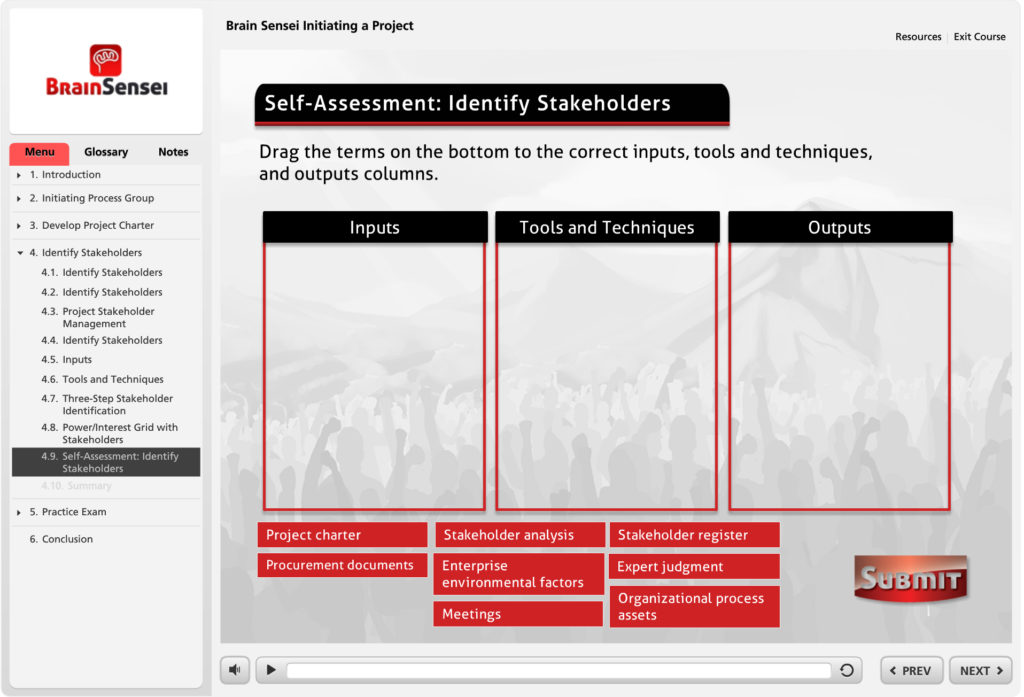 The Complete PMP Exam Prep Course is $399. It is composed of six online modules (also available for individual purchase) that cover the 5 Project Management process groups, as well as over 900 practice exam questions.
Each module follows the story of a female samurai in Feudal Japan as she overcomes adversity. The modules come equipped with summaries of key concepts, self-assessment quizzes, and contact hours. The Complete PMP Exam Prep Course and individual modules are available to users for a period of 6 months after purchase, so that learners can work at their own pace, and easily review material before their exam.
Mobile access
Students are not limited to using their computer to complete Brain Sensei courses, but can also use their tablet or smartphone to access the material, wherever they are. To learn more about how Brain Sensei modules work check out their course selection and for a limited time test out the first module for free.
Becoming PMP certified is a career move that brings with it many benefits – better opportunities, higher pay and increased job stability. With features designed to engage users and cater to multiple learning styles, Brain Sensei is a fresh take on e-learning that makes getting your PMP certification not only achievable, but also fun.
About Brain Sensei
Brain Sensei is a Registered Education Provider (REP) with the Project Management Institute and an eLearning company that offers online courses to help people prepare for the Project Management Professional exam. Their mission is to provide simple and innovative courses by using an animated story to reinforce key project management concepts and to make it easier for you to absorb information. Also visit them on Facebook, Twitter for pearls of Project Management Wisdom.