Today I would like to introduce an interesting concept, the democratization of project management. What this means, is to ensure that professionalized project management is no longer a privilege available to only a few.
It's based on providing access to all organizations – regardless of size – to professional, organized and simple project management. It must be equally accessible to a certified specialist as it is to someone who has never heard of PMI, for example. This is according to ITM Platform, providers of a Project and Portfolio Management (PPM) Software with a difference.
The democratization of project management consists of bringing to everyone what was previously only accessible to the largest players. How has this philosophy made ITM Platform different from other PPM software?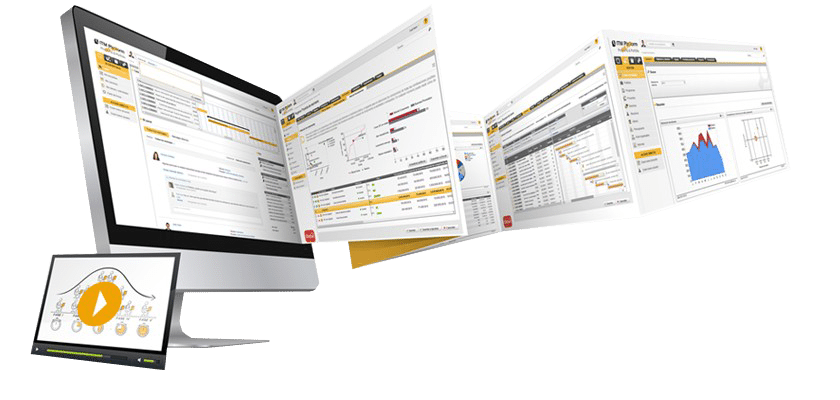 How ITM Platform differentiates itself
We facilitate use of the system by everyone involved in the projects.Clarity and ease-of-use are not incompatible with a system that offers comprehensive features. Our efforts are focused on offering a complete and user-friendly system that adapts to your company and product. The market contains some very simple and visual tools, but they fall short in terms of functional characteristics. Others are highly comprehensive but entirely unusable.
We offer deployment periods for our solutions that range from five minutes to four days.Other solutions with comparable feature sets range from six months to one year. We achieve this with a native cloud-based model, a series of predetermined configurations that facilitate start-up and user-friendly and easy-to-understand training materials.
We provide the complete freedom to complete a deployment without the need for consultants.Having to contract another organization to launch a tool at your own imposes limitations. Consultants should only be necessary when they are going to provide methodological value, when they are going to help transform the organization or transfer knowledge.
We offer all the features you could wish for, but delivered in an intelligent fashion without requiring clients to follow steps that are not natural for their organization and without restrictions that add nothing to the project.
And, above all, we are accessible in terms of price.We have made great efforts to create a "fat-free" company with only what is absolutely essential for delivering what our clients need.
This is how to make project management accessible to all. The concept of project management democratization goes beyond the tool itself. PM knowledge is shared also via regular publications and webinars.
PPM Tool Selection
When selecting a tool, go for an option that offers value to both project managers, program managers, and the portfolio team. While many PPM tools offer a great value for the latter, they may be difficult to adopt for the basic project planning needs of 'accidental' project managers, and perhaps add even less value to team members.
The less attractive a tool is for project teams, the worse the quality of project data. This means that you should look for a tool that allows for easy project planning and execution: not just portfolio management and Business intelligence.
If you would like to try ITM Platform for yourself, please visit PPM Software here.