Today you can download and print an A0 size poster on the Manifesto for Agile software development.
Put it on the wall in your workplace to help your team learn the four key values in the Manifesto for Agile Software Development.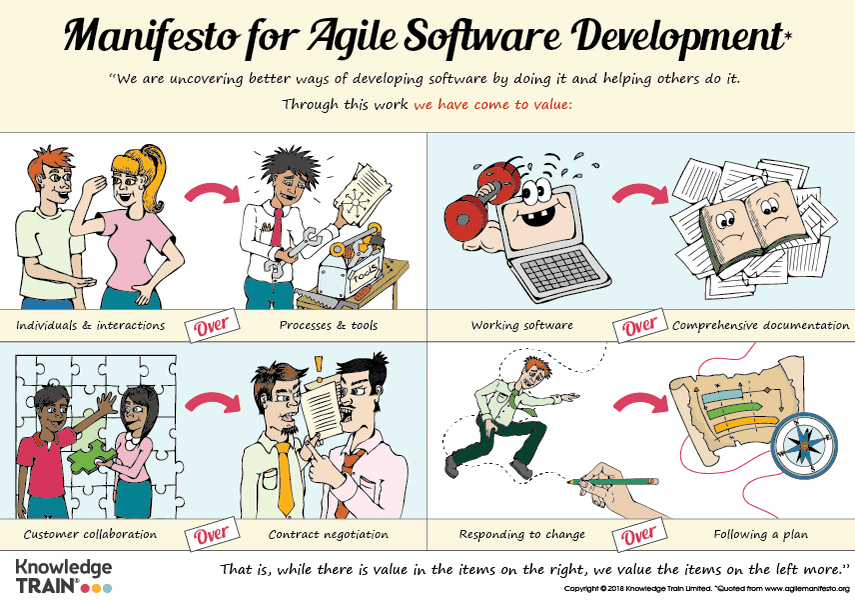 A credit to Knowledge Train, the designer of this Agile manifesto infographic.
Find an Infographic on the 12 Agile Principles here.