The more mature companies are with project management, the more likely they are to achieve their goals of adding value, advancing strategies and to increase competitive advantage.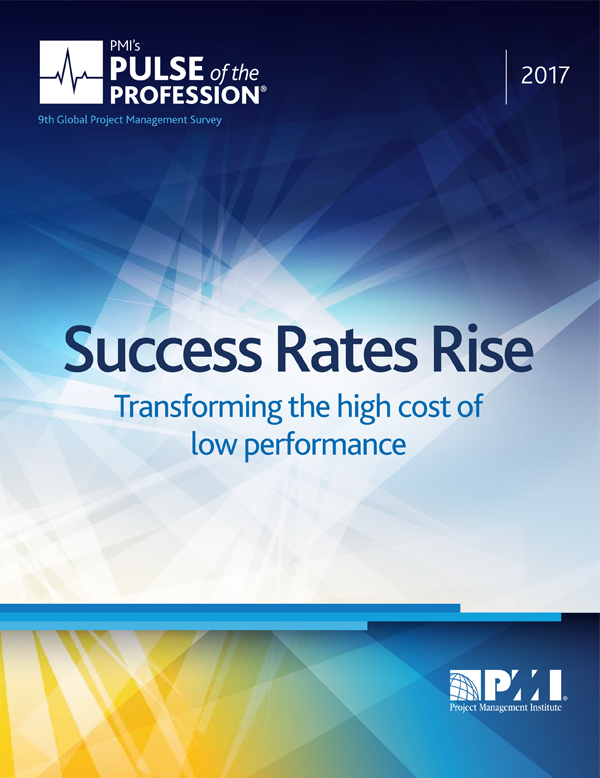 This is according to the PMI Pulse of the Profession Report for 2017, a global survey of project management practitioners that charts the major trends for project management now and in the future.
The results in the Pulse of the Profession indicates that more organizations recognize the strategic value of projects and programs. There's a growing focus on talent management, executive sponsorship, and benefits realization management. At the same time, organizations are searching for ways to be more agile, customer focused, and competitive and this is a big driver for executive leaders, PMO directors and project teams.
There's a growing need for a culture of engagement, learning, and innovation. To make progress the focus should remain on developing project management talent, managing project benefits, establishing PMO's, driving executive sponsorship and by addressing agile approaches.
To read the full Report Pulse of the Profession 2017: Success rates rise, visit PMI.org.