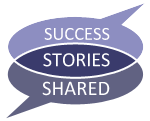 Recently we spoke to a project manager, Richard Price, who shared one of his many success stories which focuses around some interesting challenges he experienced delivering to a complex customer. This is part of the Success Stories Shared initiative whereby experienced project management practitioners share project stories and lessons learnt.
Convergent CRM and Billing Solution Project
It was a CRM and Billing project to deliver an end to end solution that ran almost 9 months with a company called Cerillion, a convergent billing specialist company based in the United Kingdom.
What made this project complex, is the fact that a complex system had to be implemented in Africa, in a country called Mauritania, close to the Sahara desert. It posed challenges with regards to the surroundings, the work culture and the language.
Culture and Customs
Many challenges had to do with the country culture and the territory (3/4 consisting of Sahara semi-desert), hot and dry climate with frequent sandstorms and power cuts, that contributed to the project taking longer.
Mauritania consists of two main ethnical groups who are both Sunni Islam. Cultural differences could have derailed the project, but it was handled well by the team members, respect to all peoples ethnic and cultural differences was essential. As an example of the challenges the custom dictated the way women were treated; men were not allowed to shake their hands and needed to be very respectful of how to talk to them. A woman could talk to woman and a man to other men. This made project communications challenging to manage.