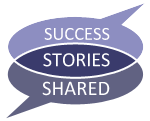 Recently we spoke to a project manager, Jason Ingel, who shared a story about a complex multi-year legacy application upgrade project. This is part of the Success Stories Shared initiative whereby experienced project management practitioners share project stories and lessons learnt.
A Credit Card Decision Engine Upgrade
It was a multi-year project for a Credit Card Decision Engine upgrade for a Tier 1 Financial Services company. The upgrade was for a legacy application that was never upgraded since its inception, 10 years before.
What made it complex, is the fact that much in-house customisation was done on the system, which was mostly undocumented. The technical teams had to do a deep dive analysis to decide what parts had to be upgraded and which had to be decommissioned. All new customisation had to be supportable, under warranty. It was a 2-year project that was fully outsourced with 20 off-shore team members as well as an in-house team.
Agreement and Commitment
During the Analysis and Design Phases, extensive analysis was done and the project manager (PM) ensured that the business signed off on each part of the required functionality. No development was started until sign-off was obtained. This covered the project team if the business changed their mind later on.
The project team had a strong technical lead and a 100% commitment across a very technical team, consisting of outstanding senior analysts, with great skills.  This made it much easier to manage such a big project team.
The PM also worked with a client project manager who cooperated very well and was very professional, and had a very good depth of knowledge for a Business PM.
Challenges
Much over-time work was required towards the end for User Acceptance Testing (UAT) due to business users not being available when required.
About 3 months' worth of business user testing was required. The project team had to work over week-ends to make up lost time. There was an external deadline that had to be honoured. There were also dependencies on this project from other projects.
The technical resources including off-shore based team members, needed to have face-to-face workshops with the client while doing analysis. Much preparation was required for bringing offshore resources to South Africa. They had to stay from 2 weeks to 3 months and some found it hard to adjust to local circumstances.