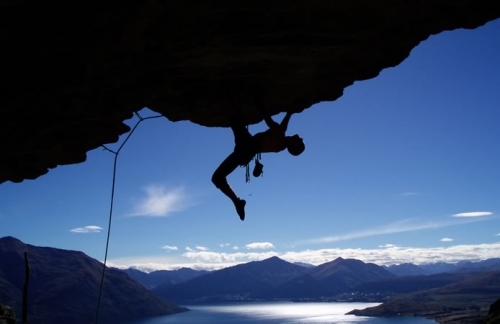 Plenty of risk, slow growth and unpredictable forecasting is what I hear when I am speaking with project managers today. Large organizations are facing big challenges in today's economy. The most obvious of these is the euro zone's debt crisis, which will limit growth for companies across the entire world.
More preoccupied with risks than opportunities, companies will remain cautious in their spending and project management investments.
"When a risk occurs, with some ingenuity, this may open up an opportunity, and conversely when pursuing an opportunity there will be associated risks. Risks are generally deemed acceptable if the possible gains exceed the possible losses." – Rory Burke
What's the view?
I believe project managers today will need to have an objective view of required contingency to account for cost and schedule uncertainty as well as analyzing the cost effectiveness of risk response plans. All project managers should be able to run applications and technology in order to:
Identify common scheduling pitfalls that may result in misleading schedule or risk analysis results
Integrate pre-developed risk registers and define new risk registers
Address full lifecycle risk management through advanced Monte Carlo-based cost and schedule analytics
Report confidence levels with regards to finish dates, costs, float, internal rate of return and net present value
What's the solution?
The solution lies in following a systematic process of identifying, analysing and responding to project risk over the full life-cycle of a project and being able to report accurately on risks and risk management plans.
One such solution is provided by Oracle's Primavera software. Risk Analysis is a full lifecycle risk analytics solution integrating cost and schedule risk management. Primavera Risk Analysis provides a comprehensive means of determining confidence levels for project success together with quick and easy techniques for determining contingency and risk response plans.
You are invited to watch this educational video from the Primavera Youtube Channel related to how to reduce risk and complexity in large organizations:
Mega Project Management: Reducing Risk and Complexity
Let me know what your thoughts are and please enter your comments below in order to understand if your business challenges today could be resolved using Oracle Primavera.
About the author:
Fredy Roehrs is an experienced business development consultant for project management solutions in Oracle Primavera.  With proven business relationships in Middle East, Latin America and Spain; he can provide real solutions to all the project management challenges your company face today.
For a better understanding of the Oracle Primavera application please read the article below:
http://www.oracle.com/us/primavera-ppm-brochure-070808.pdf