By Dough Hong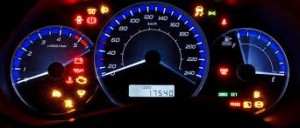 There are many useful tools that Project Managers (PMs) use in their day to day work. You may have heard that Microsoft Project is THE tool that PMs should use to manage projects.
But what if you don't have $300+ to spend on MS Project or then spend countless hours learning how to use it properly?
To use MS Project effectively you may have to spend a considerable amount of time to set up the tasks, resources and schedules.  Then you would spend a lot of time to maintain the file with the numerous changes that would occur on any large scale project.
MS Project is a great tool if you have a large project but for smaller projects, it may be an overkill. You want to have a tool that doesn't cost too much, is relatively easy to learn and commonly used.  That tool could be another Microsoft product – Excel.
With Excel you have a tool to do scheduling, budgeting, charting, create checklists and much more. You don't need to be an Excel expert to create useful files for communicating with stakeholders. It has robust charting capabilities to create effective graphs and flow charts that can be done up fairly quickly. However if you wanted more complex applications, you can even use Excel to create advanced dashboards to show performance metrics.
It is fairly affordable depending if you buy it as a standalone software package or part of the Microsoft Office bundle. It may already be part of the standard software your organization puts on your desktop or laptop computer.
Ask most PMs and they would say that they have worked with MS Excel. So if you wanted to collaborate with others, most of the time you already have an audience that is familiar with the tool and could work with you on updates. So what if you wanted to increase your skills on Excel or just learn a few tips….where should you go?
If you don't have MS Project and would like to consider Excel as an alternative project management tool, here are some quick video tutorials that will help (and they are free!).  Just go to Excel for Project Management video tutorials.
About the author:  Doug Hong is a business analyst for a Fortune 500 technology company.  He was a former PMP certified practitioner and now focuses on metrics dashboards and visualization using advance Excel features.  He shares his knowledge with training videos on his Excel Training 101 site.  He also has an extensive list of training videos where you can subscribe to on YouTube.