Are you a project manager who plans to write the PMP exam in order to become a certified Project Management Professional, also called a PMP?
Today I want to recommend a really useful resource that would pave the way for you to prepare  and pass the PMP exam easily.  It is called: "Short Guide to Becoming a PMP", by Cornelius Fichtner. If you want to take the PMP exam, but don't know where to start, then this Guide is for you.
The first Guide will give you a high-level overview of the 8 steps involved with becoming a PMP.
The next Guide is about the 10 Secrets to make it easier to obtain your Project Management Professional (PMP) credential.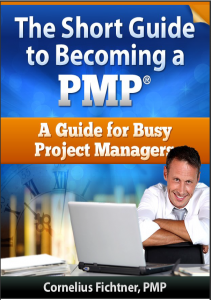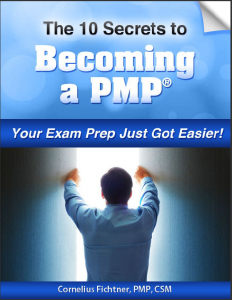 Download your Guides today and start reaching for that planned goal of becoming a certified PMP!
For existing PMP's there is also a step for you about Getting Re-certified, explaining what you need to do to earn your PDU's as part of your continuing education requirements.