By Linky van der Merwe
In a previous article about being a professional project manager, we explained the characteristics of a professional, the type of qualifications within the profession as well as the benefits to the individual and the organisation. This article will explain the main project management bodies, as well as the certifications on offer.
Who are the recognised Project Management Bodies?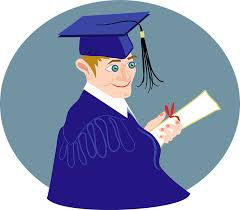 There are three main recognised bodies for project management who provide a range of project management best-practice methodology, principles, qualifications, certifications and professional membership.
There is considerable overlap with what each of the three Bodies considers as best-practice project management. The differences tends to be more related to the level, focus, breadth and depth of project management principles, processes, techniques and methods rather than there being any fundamentally conflicting views about best-practice project management.
The three main recognised project management bodies are:
Project Management Institute (PMI) – The PMI is the largest global membership association for project management professionals. At the heart of the PMI philosophy is 'A Guide to the Project Management Body of Knowledge (PMBOK Guide)', comprising of core project management processes and techniques. Training is delivered through PMI Registered Education Providers (REP). PMI is headquartered in the USA.
Association for Project Management (APM) – The APM's mission statement is to develop and promote the professional disciplines of project and programme management for the public benefit across all sectors of industry. At the heart of APM ethos is the APM Body of Knowledge (APM BoK), comprising fifty-two knowledge areas required to manage any successful project. APM BoK provides a framework and key principles for managing projects. Training and examinations are delivered through APM Accredited Training Providers. APM is headquartered in the UK.
Association for Project Management Group (APMG) – The APMG is the registered examination institute and administer qualifications, certifications and accreditations for Axelos on behalf of The Cabinet Office. The Cabinet Office is the owner of the PRINCE2 method for managing projects and MSP for managing programmes. PRINCE2 is an acronym for Projects In Controlled Environments. MSP is an acronym for Managing Successful Programmes.PRINCE2 is a structured process-based method for effective project management and a de facto standard used extensively by the UK Government and is increasingly used in the private sector.
Certifications offered
The most well-known certifications in the project management marketplace today are awarded by these three institutions.
1.      PMI®:  Project Management Institute
PMI is the world's leading not-for-profit membership association for the project management profession, with more than half a million members and credential holders in 185 countries. Their worldwide advocacy for project management is supported by a globally-recognized standards and credentials, an extensive research program, and professional development opportunities.
CAPM®– Certified Associate in Project Management
PMP® – Project Management Professional
PgMP® – Program Management Professional
PMI-RMP® – Risk Management Professional
PMI-SP® – Scheduling Professional
2.      APM:  Association for Project Management
As the largest independent professional body of its kind in Europe, their membership extends to more than 20 000 individual and 500 corporate members throughout the UK and abroad.
Introductory Certificate in Project Management
APMP
APM Practitioner
CPM: Certificated Project Manager
APM Risk Certificate – Level 1
APM Risk Certificate – Level 2
Registered Project Professional (RPP)
3.      APMG-UK:
APMG-UK is the United Kingdom arm of APMG-International, a global Examination Institute accredited by The APM Group. APMG-UK specialises in the accreditation and certification of organisations, processes and people, within a range of industries and management disciplines and is currently the Official Accreditor of the Office of Government Commerce (OGC).
Agile Project Management
APMP Foundation, Practitioner, Professional Bid & Proposal Management
CHAMPS2 – Change Management Foundation
CHAMPS2 – Change Management Practitioner
Earned Value Management (EVM) Certification
PRINCE2® Foundation
PRINCE2® Practitioner
PPS – Programme and Project Sponsorship
M_o_R® Foundation and Practitioner (Management of Risk)
MSP® Foundation, Practitioner, Advanced Practitioner Managing Successful Programmes
4.      IPMA®:  International Project Management Association
The IPMA® is a world leading, non-profit making project management organisation which represents more than 50 project management associations from all continents of the world. The organisation actively promotes project management to businesses and organisations around the world in order to increase the recognition of the profession.
IPMA: International Project Management Association
Level A – Certified Projects Director
Level B – Certified Senior Project Manager
Level C – Certified Project Manager
Level D – Certified Project Manager Associate
5.      Six Sigma
Six Sigma is a business management strategy originally developed by Motorola, USA in 1981. (Unfortunately, there is no recognised Six Sigma accreditation body or single organization which oversees a standard body of knowledge or standardized Six Sigma tests and certification).
Six Sigma Certifications
Yellow Belt Certification
Green Belt Certification
Black Belt Certification
Master Black Belt Certification

Please subscribe to Virtual Project Consulting not to miss future articles, tips and success stories!