Project Communications Management Case Study
While I was an IT project manager at a corporate insurance company, we were approached for a printing solution that would provide: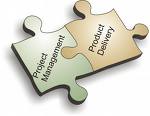 improved network printing performance,

100% uptime and

failover (setup of 2 servers, if one server fails, the other server takes over) in order for the printing service to be always available.
The solution that we proposed was too expensive. It would involve procurement of expensive hardware and software and the customer didn't have enough budget provision.
Accepted printing solution
We then proposed a scaled down customized solution, using existing hardware and software with some upgrade to RAM and disc space and a different architecture design. This proposal was accepted by the customer and the project could start.
Initially it was estimated to be a 3-month project, but it took 5 months to complete due to many unforeseen problems. Even though this was one of my troubled projects, I managed to have a satisfied customer who was happy with the end result.
How did we achieve stakeholder satisfaction?
In all honesty, I would attribute the success of the project to following project communications management best practices. We had a communications plan which attributed to building a very committed project team, as well as a supportive customer.
The team met for progress meetings weekly and minutes and progress reports were distributed afterwards.  The customer was well informed throughout the project and we had 2-weekly feedback sessions with the customer as planned in the communications plan. Consistency with information distribution and performance reporting was key.
Through my regular verbal and written communications, I built trust with the customer who accepted the problems (risks that became issues) and delays that we experienced as we kept it totally transparent. Change requests were submitted to obtain approval for changes and the consequent impact on the timeline. The engineers who were part of the project team persevered and kept going while having to resolve many issues, as they were clear about the end goal of the project. The project team members acquired good skills while working on the project, which they, as well as the project manager, could reference in their future careers.
Project communications management as a best practice
As you can see from this case study example, it is sticking to simple best practices in project communications management that will enhance your chances for successful projects significantly. In this instance we delivered the project to budget and with quality, but in spite of being 'late', we managed the stakeholder's expectations and achieved customer satisfaction at the end. This is why I think this case study is a good example of the difference that project communications management best practices can make.
Please join my virtual project management community
You are welcome to share examples from your own experience so that we can all learn from one another. For more BEST PRACTICES project management articles, please subscribe to my RSS feed.
NEW to project management? Have little project management experience and want to know more?  Build or sharpen your skills to manage your own business projects or to deliver specific services to your customers more efficiently through projects!
Have a look at my Solid-as-a-Rock Project Management toolkit with a practical process, templates and tools that will show you how best to employ project management techniques to improve project delivery.