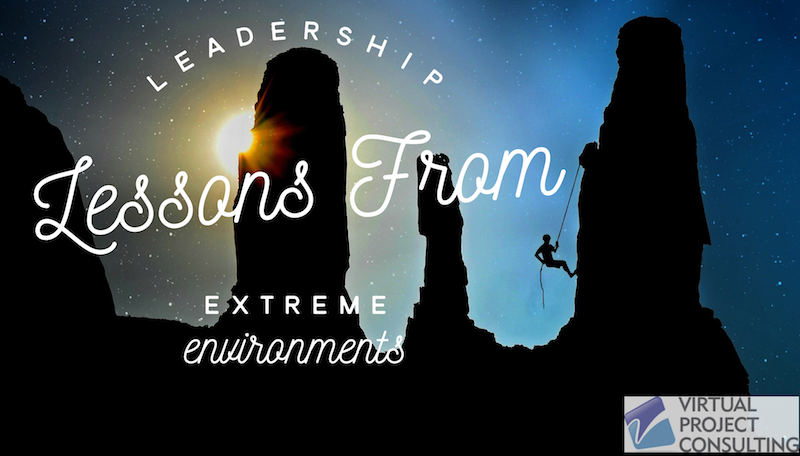 By Linky van der Merwe
Do you know some-one who climbed the Seven Summits (highest peak on each continent) and skied to both the North and South Poles?  Meet Alison Levine, a small person with a big heart for adventure. And not just any adventure, but extreme adventure that earned her the title of achieving the "Adventure Grand Slam".
After listening to Alison Levine as keynote speaker at the PMXPO2017 I bought her book: "On the edge: Leadership lessons from Mount Everest and other extreme environments.  
Here are 10 leadership lessons from her book that can be applied to projects.
#1 Approach to leadership
Alison starts off by saying that the development of yourself as a leader should be a deliberate, conscious process. People are not born leaders. It's a 'muscle that needs to be built.
Leadership is an attitude. Alison believes that we all need to be better leaders. If we put effort into that, we can have much positive influence on the people around us. I think this is especially true on projects. Empower the team to think and act like a leader. This means that we need to help them hone their skills, their knowledge and encourage them to think for themselves and to make critical decisions without always requiring input. Team members need to be able to carry on with the work, even if the leader becomes ill or is on leave.
One way to help develop leadership skills in others is to give them greater responsibility to grow themselves as leaders. This will make the whole team more effective. Developing your own skills and the skill of others should be a never-ending process.
#2 Mentors
Engage with others who are more skilled than you are and learn from the best. Find mentors in your organization, people with experience and people you look up to.
#3 Go backward to go forward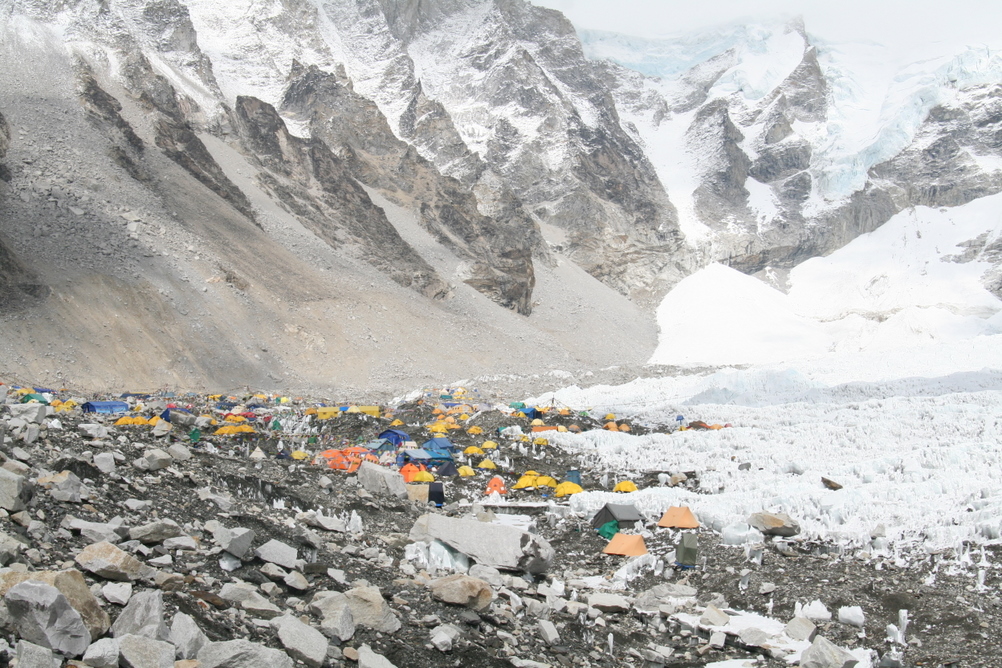 The way Mount Everest is climbed is that climbers start at base camp and go up to Camp 1, then come back. Next they go up to Camp 1 and the following day to Camp 2. Then they go back to basecamp. Then they go up to Camp 3 only to come back down again. Then they go all the way up to Camp 4, sleep over and when the weather allows, they ascend to the top.
Her lesson from this is that there's real value in going back to your starting point to regroup, to reposition yourself to be stronger before you can ascend to the next level. Even great athletes and sport stars focus on the fundamentals over and over again, by doing the same drills, not because they haven't mastered it, but because repetition builds strength and enhances agility.
Therefore, reward and encourage progress in all forms, not just the obvious ones.
#4 Conflict management
On every project there will be conflict at some point making it a predictable component of group dynamics. It can be healthy to as it brings different perspectives. Conflict only becomes dangerous when it is unresolved.
It's important to bring conflict out into the open. This is where communication is key. It's essential to make team members feel valued and that his or her opinion matters.
#5 High Performance Teams
Alison shares an important insight on putting together a high-performing team. You want people who are good at what they do and who know that they're good as that gives them confidence. This is called performance ego.
Another type of ego you want is team ego. A group is only a team when every member of the group cares as much about helping the other members as they care about helping themselves.
I have seen this on multiple projects before where a high-performing team contributes to hugely successful projects. When you put a team together, you need to look for:
#6 Relationships and Networking
Developing strong relationships is critical to success. As a project leader you need to take the time and effort to connect with people at every stage of your career. Find people who will rally around you, encourage you and support. Attend those conferences and networking events; you never know which connections will lead to more success in future.
#7 Weak links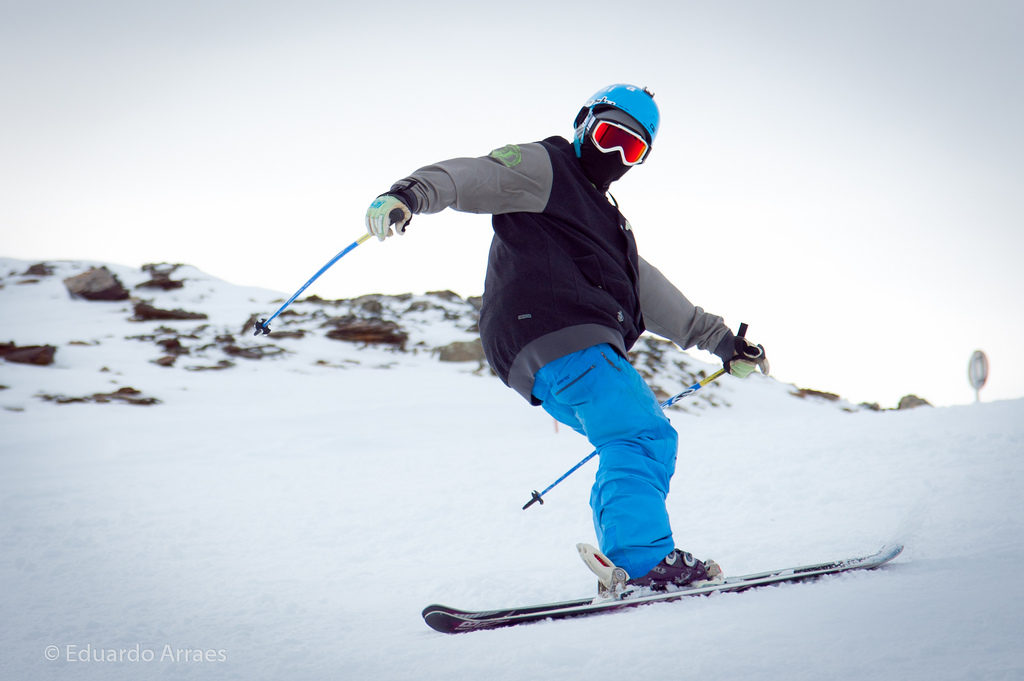 The way you deal with the weak link on your team often means the difference between success and failure. When you have to work with people who are as good as you are, those who can't perform as well, or who don't match your skills.
To compensate for a weakness is about leveraging hidden attributes in innovative ways that can move you and your team forward. As a leader you need to help every team member to become productive so that everyone on the team benefits.
#8 Build Trust and Loyalty
Never underestimate the importance of treating other with respect and kindness. Also take the time to get to know the people on your team as individuals. Get to know them on a deeper level. That will form strong bonds and people will know they matter.
Each person needs a different approach when it comes to helping them perform at their best. The more information you uncover, the more influence you can have as a leader. You need to adjust your coaching style based on the needs of your team.
The more dedicated you are to your team, the harder they will work for you and for one another.
#9 Complacency
Following the status quo, could be a mistake that businesses, teams fall prey to. Different situations call for different actions. As a leader you need to evaluate all the circumstances in order to know what you best move is.
Complacency can be characterized by not preparing, not making a move, not moving fast enough or not being agile enough.
If you're busy with your 10th or 50th project, you still need to be alert, prepared and agile.
#10 Embrace your Failures
As leaders we need to own our failures. It's important to learn from them as that is what really makes us grow as leaders. When we achieve something that we have worked hard for, we need to take a moment to reflect on it.
For many people it's easier to avoid the risks of failure, unless we have failed before. Something about surviving past setbacks that increases our willingness to risk again.
If you'd like to read a book filled with adventure stories and lessons, don't miss out on this exciting book:
On the Edge: Leadership Lessons from Mount Everest and Other Extreme Environments