Software Review by Linky van der Merwe
Wrike project management software was founded in 2006 and has over 6,000 customers in 55 countries, including Google, Stanford University and eBay. Wrike was included in the "Cool Vendors in Collaboration" 2014 Gartner Report. In addition to this success, the company has won multiple industry awards. Wrike is available in Spanish, Italian, French, German, Japanese, Russian and Portuguese, making it a top global provider of online project management software. Although Wrike is used by giant companies like Google and McDonalds, it's also a favourite of charitable organizations, non-profits, and numerous small business ventures.
The company is led by its passionate founder and CEO, Andrew Filev, a former software entrepreneur and experienced project manager. He launched his first software development venture at the tender age of 17 and grew it into an international business with more than 100 engineers.
As his company grew, Filev realized he needed a collaboration tool for distributed teams running several projects simultaneously. Thus, Wrike's project management tool was born. It connects data across multiple projects, gives an overview of project status and progress to managers, and provides a central hub for smooth, real-time collaboration for the whole team.
Easy Access to Your Work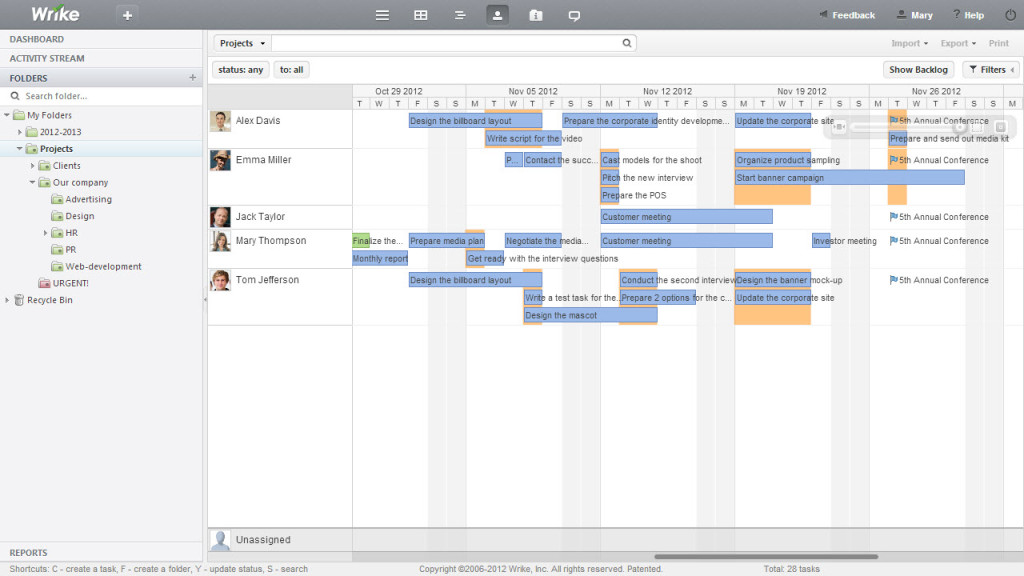 Wrike is a cloud-based, Software as a Service (SaaS) app and does not require downloads or updates. Users can access Wrike from any internet-connected browser, on any operating system or device. The number of users allowed on a specific account is defined by your chosen subscription plan, but account administrators are able to invite an unlimited number of collaborators completely free of charge. Users have full access to Wrike, and can create or edit tasks, view reports and charts, and add comments. Collaborators, on the other hand, can only view the actual tasks assigned to them, upload any associated files, and leave comments.
Subscriptions & Pricing
Wrike offers both free and premium (paid) subscriptions. The free package provides basic project management features for small business or teams who don't need advanced features. The free version includes 5 users and 2 levels of project folders, along with 2 GBs of storage. All users benefit from Wrike's 24/7 customer service and support.
Professional and Enterprise plans offer advanced project management features for larger teams, including subtasks, customizable Dashboards, Custom Fields, visual analytics reports, an interactive Gantt chart, and more. Wrike offers a free, one-month trial of their software, and does not require you to provide a credit card number.
For details of all subscription plans or a feature-by-feature comparison between the free and premium options, click here.
Ease of Use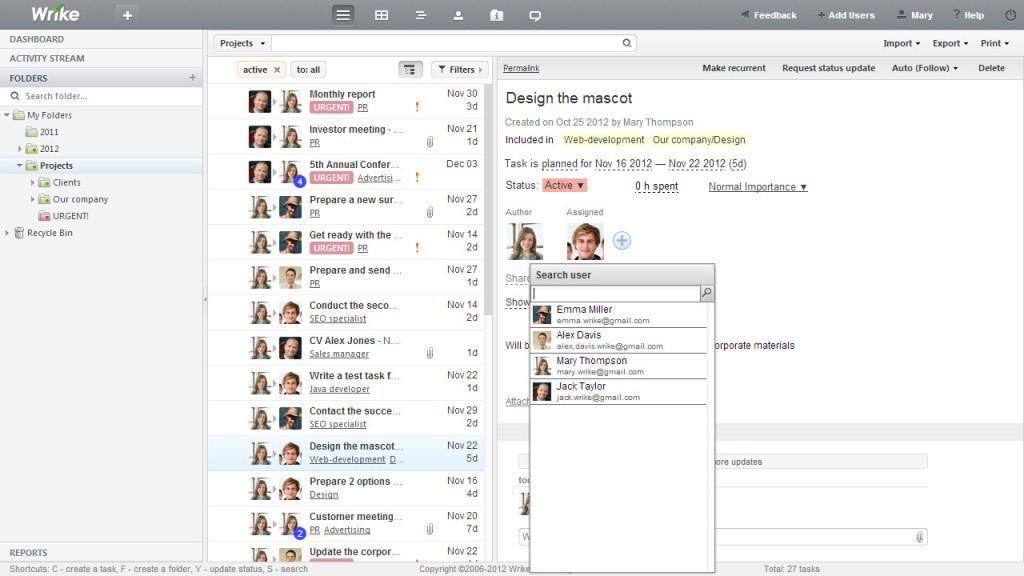 Wrike is very customer-oriented, and learning to use the software is made easier by video tutorials, help pages, and optional implementation assistance. In addition, Wrike offers free, live webinars of about 40 minutes that walk you through the software.
Team Collaboration
Wrike's project management app uses email collaboration to the greatest advantage. Its email integrations allow users to discuss and comment on tasks within their inbox. Each task has a comments section so teams can easily discuss progress and collaborate on work, and they can @mention colleagues to direct a message to a specific user or group. All project updates for tasks you follow are shown in the real-time Activity Stream, making it easy to stay up-to-date on project status.

Wrike's Project Management Tools
Dashboard
Customizable Dashboards show your most important tasks and keep them at hand. View complete tasks lists and drag-and-drop to prioritize, then click on the tasks to view the details, add comments, attach files, update the status, note the task's importance, and more.
Activity Stream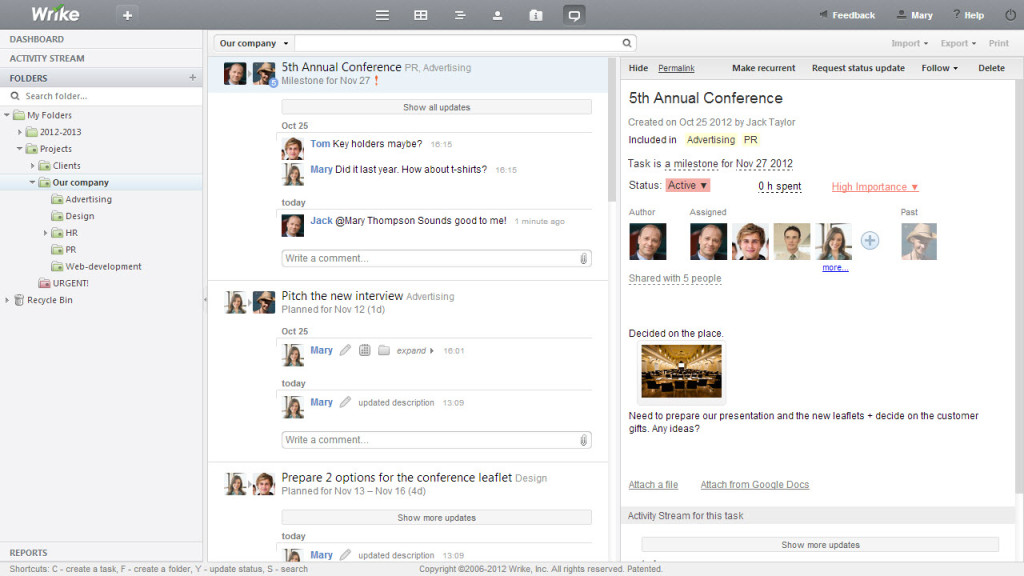 Wrike's Activity Stream presents a linear view of the latest project updates It's simple newsfeed is easy to scan and quickly check up on updates, task status, and the latest discussions.
Users can add comments to tasks directly from the Activity Stream, making collaboration easy since everyone knows the latest updates.
Timeline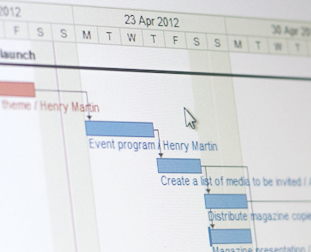 Wrike's Timeline is fairly basic, but adequate. It offers the ability to add tasks easily while in the Timeline view and you can refine its date and specifications or drag and drop the task to the desired location within the timeline.
Customer Service and Support
Wrike is highly rated for its excellent service and support. The customer service team at Wrike answers questions 24/7, and you can livechat with a representative if you need help immediately via Wrike's website. A phone assistance line is also available.
Powerful Integrations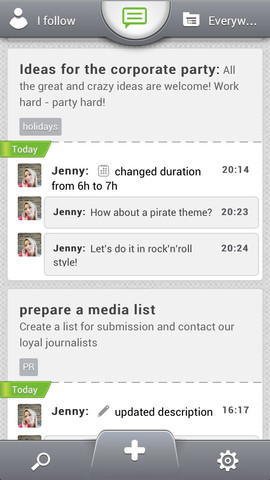 In the complex IT landscape that most organisations are operating in today, you need project management software that integrates with the other web tools your project team already uses. That will empower them to use the software seamlessly.
This is one of Wrike's strong points. It integrates with dozens of other online tools, including Google Apps, Salesforce, MS Project, Zapier, and Evernote.
Click here to see the complete list of current Wrike integrations.
Case Study
Recording artist, clothing designer, and entrepreneur Redfoo uses Wrike to keep processes consistent and communication efficient, making it easier to meet deadlines. The team consists of very creative people in the music industry who need to plan events, work on projects and collaborate on new ideas, documents and tasks. They've even started saying, "Wrike it down!" meaning put it in Wrike. According to Redfoo, if it's not in Wrike, it doesn't exist.
Conclusion
Wrike is an all-in-one software with a perfect blend of project management and social collaboration features that helps you become more productive and achieve your goals faster.
See how Wrike received the Supreme Software as well as the Best Project Management Software awards from FinancesOnline in recognition of Wrike's  excellent features and customer support.
Please click below to subscribe to Virtual Project Consulting not to miss any future updates!