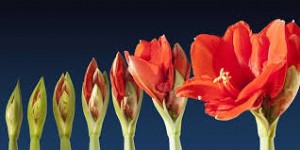 In the difficult economic times we live in today, organisations are faced with the challenge to continuously adapt to the changing environments in order to survive and prosper. For most companies project management has become part of their competitive advantage strategy. The question is if there's a relation between project management maturity and project performance?
This question was answered by the results from the survey done by Price Waterhouse Coopers:
"Global Insights and Trends – Current Portfolio, Programme and Project Management practices"
PM Maturity and Performance
Project management maturity is measured by evaluating projects on 5 performance indicators:
Delivering projects on time;
Within budget;
To scope;
To quality standards;
With the intended business benefits
Project performance is evaluated around 4 core elements:
Processes
Organisational structure
People
Systems and tools
The survey results were analysed to determine the current state of project management maturity and the characteristics of higher performing projects. This article will highlight some of the key findings.
Processes
When a systematic and organised set of processes exist for project management, or in other words when a well-defined repeatable PM process is in place (can be grouped into a PM methodology) the chances are better to deliver consistently high project results.
Organisational Structure
When looking at organisation structure as an influence on PM performance the following aspects are considered:
Resource ownership
Definition of clear roles and responsibilities
Support from senior management
Use of a Project/Programme Management Office (PMO)
Results indicated that project management is critical to business performance and organisational success. Where suitable project organisational structures exist on project(s) it clearly outlines the project team and reporting relationships.
Senior management support of projects is a contributing factor to project success especially for projects that are expanding from departmental to national and international levels.
Established project management offices result in projects with higher quality and business benefits. Employing a PMO is one of many methods to institute standardized project management processes and project controls in an organisation.
People
Well-developed people management skills are fundamental to a high PM maturity level. Aspects considered in this area include: project staff skills and experience; development and training programme; and an emphasis on PM certifications.
They found that engaged, experienced staff leads to project success. Training and staff development in the field of project management has grown drastically. More PM certifications have become in demand.
Systems and Tools
Organisations purchase and create systems and tools to automate and support their PM processes. This includes the use of software for PM, Portfolio Management and Agile, as well as Earned Value Management, which is more relied on in the US as a useful tool.
The use of Portfolio Management software drives higher levels of portfolio performance and greater satisfaction with an organisation's project management practices.
Portfolio Management
When implementing PfM, the survey results indicated that the three largest ways to be more successful include aligning the portfolio with the organisation's strategy; using an enterprise PMO to manage the portfolio; and conducting monthly reviews. There are also several benefits to implementing Portfolio Management like:
Adoption of PfM has positive effects on both project performance and performance of the overall portfolio.
Two thirds of respondents that employ PfM reported that more than 90% of their organisation's projects perform to expectations on the five key performance indicators. In contrast, seven out of ten organisations that do not employ PfM reported that less than 10% of their projects met the key performance indicators.
In summary, it was found that higher maturity lead to higher performance within the five key performance indicators. However, most organisations still desire a higher maturity level.
To read the full PWC Global Project Management Report, click here.
Please subscribe to Virtual Project Consulting not to miss future posts!