By Jane Sandwood
According to Project Management South Africa, the relatively new profession is becoming an increasingly popular discipline that is in high demand at organisations using projects for strategic delivery.
Aspiring project managers should be aware of the duties of the role, by belonging to professional associations in South Africa that can help form a solid foundation from the start. By being exposed to the professional community will help you to recognise all that constitutes legitimate practices based on standards and guidelines and will show the world that you are committed to ongoing professional development.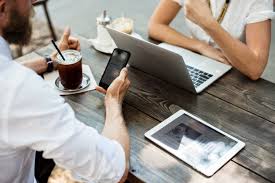 But while project management comes with many responsibilities, there are certain resources that can make the job easier and will also lead to success. Utilising certain tools can help project managers plan, manage, and keep track of projects as well as facilitate the project team ranging from small to large. Resources can also be beneficial to develop resource plans and to control budgets and schedules.
Organisational Internet Sticks
One resource that can be particularly useful to mobile project managers is an Internet stick. Internet sticks have many benefits for individuals who are constantly moving from place to place and need access to Wi-Fi wherever they go. For project managers, there may be a need to travel to different locations for a single project, making it difficult to always find a trusted Internet connection.
But with an Internet stick, it can be possible to access free Wi-Fi no matter where you are. This can be extremely useful when visiting a range of sites that may not have open access to the Internet. Using an Internet stick is like carrying around a Wi-Fi connection in your pocket, which can save project managers much time and help them to be connected and accessible when traveling.
Digital Project Software
Another tool to make project management run more smoothly is digital project management (PPM) software. Since many projects now have virtual teams, PPM software makes it simple to integrate all parts of a project into one simple management resource. Using online PPM software allows project managers to update assignments, track progress, and be informed in real-time, which can help managers make better strategic decisions.
By utilising digital tools and resources like an Internet stick and PPM software, project managers can fulfill their duties in a professional and competent manner that will contribute to successful project delivery.