By Simon Buehring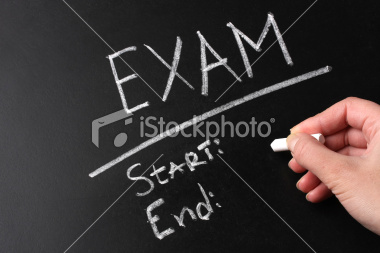 If you're about to sit your PRINCE2 exam then here are some simple tips which will help you to maximize your score and increase your chances of passing. Of course, the tips below won't guarantee you will pass, but they will give you a better chance of passing.

Tip #1: Prepare, Prepare, Prepare!
Make sure you are well prepared by having completed all pre-course reading and homework during the course. Thinking you can skip homework and instead go out with friends during the course, is a high risk strategy and should only be attempted by those who are already very familiar with PRINCE2.

Tip #2: Drink lots of water
Drink plenty of water during the exam. Your brain needs water to function properly. Don't give it extra stress by consuming diuretic drinks (tea, coffee or coke) which are likely to dehydrate you and slow down your brain function.

Tip #3: Read the question
This sounds like stating the obvious, but it's amazing how many students fail to follow this simple tip. If you don't read the question properly, then you are more likely to provide the wrong answer. Just missing out one word can change the entire meaning of a question.

Tip #4: Don't hang around
Spending too much time answering one question is going to leave you with less time to answer the remaining questions. A good time-management strategy is therefore essential. Work out the average time available for answering each question and stick with it during the exam.

Tip #5: Tab your manual
This tip only applies only for the PRINCE2 Practitioner exam which is an open book exam. If you don't know your way around the manual easily then you will spend too much time trying to find an answer in the book. That time might be better spent answering a question that you do know the answer to. So, before the exam, ensure you have put a coloured tab into the most important pages/sections. If needed, write your own table of contents for quick indexing of important pages.

Conclusion
I've highlighted the top 5 tips for helping to pass the exam, but for a deeper understanding of how to pass the exams, I suggest that you read these free ebooks Passing the PRINCE2 Foundation exam and Passing the PRINCE2 Practitioner exam.

About the author: Simon Buehring, is an approved PRINCE2 trainer and the founder of Knowledge Train, which is an accredited PRINCE2 training organization based in the UK.
PRINCE2® is a registered trade mark of AXELOS.