Why Social Media Marketing?
This is another extract from my free Social Media Marketing Report.
Using Social Media for social networking is an effective marketing tool that became very popular in recent years. It compliments traditional media tools for marketing and should not be seen as the only way to market online businesses or the best answer to grow any business as this is not the Golden Compass to solve all your marketing challenges. But it certainly could be if used correctly.
Marketing through Social Networking is a long term activity where you are building your presence, your reputation and your credibility over time.  Use Social Networking sites to listen online to what people are saying about your company, about your products, about your brand.  One can refer here to a case study of Vodafone in Europe who has a team monitoring conversation in Social Media about Vodafone. To them it is all about customer retention.
Let's look at the benefits to Entrepreneurs, Business Owners/Executives and Service Professionals of using Social Media as a marketing tool.
Generate exposure for your business
Help rise in search engine rankings and increase traffic
Reduce overall marketing expenses
Build new business partnerships
Bring in new qualified leads with increased subscribers from opt-in list
Help close new business
Taking into consideration that Social Media sites influence purchase decisions and change minds regarding purchasing products, these sites can be used to do product research and do consumer reviews.  Word of mouth is a powerful marketing tool as consumers trust their friend's recommendations more than any other form of advertising.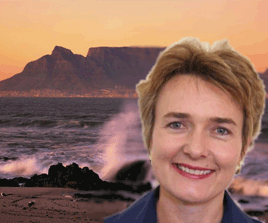 Your Virtualpm,
Linky