By Doug Hong
All over the world there are project managers with a preference to use Excel as a planning, reporting and communications tool. It's well-known, easy to use and easy to communicate those plans with management. This article will introduce you to a course that will teach you how to use Excel as a new project manager.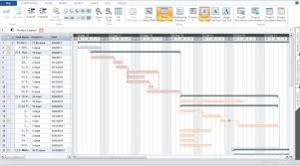 This course is meant to be a short but information rich introduction to learn how to use Excel as a new project manager. And if you are an experienced project manager, you may also pick up some tips that could help with your individual projects.
You may be running projects that require something to help manage or present information and usually a common tool is Microsoft Excel. Though it may not have the features of Project Management specific software, Excel is robust enough to use for project management.
Once you understand what Excel can do, you'll find it is a very powerful tool that will probably do the majority of what you want. You just need to figure out how to use it. To really understand Excel you should probably start with the basics (and there is a lot to learn!).
This course is a lecture only format that gives just enough information to get you started to feel comfortable using Excel to run projects.
The course will cover the following:
• Explore the Excel 2010 User Interface
• Understanding the Ribbon
• A Look at the Backstage view
• Quick Access Toolbar (QAT)
• Workbook and Worksheet Basics
• Primer to Cells, Columns and Rows
• Exploring different views using Freeze Panes and Split Panes
• How to Create Formulas and use Functions
• Using Lists Filters
• How the Table Feature Works
• Basics of Charting
• Formatting Charts
• Using Styles and Text Formatting
• Tips on Printing
• Keyboard Shortcuts
• How to Create a Gantt Chart
• How to Create a Pareto Chart
• How to Create a Timeline Chart
There are a lot of things you can do with Excel and this course should give you the tools to really understand how it works. By the end of the course you should be familiar with using Excel and will also be able to create some charts to use in your work.
To access the course: Excel 2010 for the New Project Manager, please send a mail to: linky@virtualprojectconsulting.com
for a coupon for free access to the course.
About the author: Doug Hong is a business analyst for a Fortune 500 technology company. He was a former PMP certified practitioner and now focuses on metrics dashboards and visualization using advance Excel features. He shares his knowledge with training videos on his Excel Training 101 site. He also has an extensive list of training videos where you can subscribe to on YouTube.