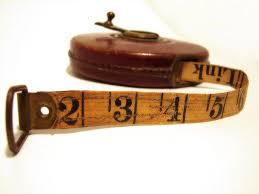 Many people believe that an effective Change Management process, has become essential in delivering successful projects and getting a return on investment. This is Part 2 on a series about Change Management Processes. In this article we look at how to measure your return on investment (ROI). Part 1 was about the expected benefits from effective change management. 
Projects bring about change. Whether it is new technology, updated systems, or changes to processes – if there are people involved, they will most likely need to be doing something differently for the project to realise its benefits. By understanding the benefits of implementing Change Management properly, as outlined in the previous article, you can then determine whether the cost spent on Change Management yields a favourable return.
How to measure ROI
To show if something has improved or worsened, you need to measure it against a baseline. Here are a few ideas to do that.
#1 Adoption and Usage rate
In the case of a new or modified system, you can evaluate how many people are using the new system or following the new process.
#2 Customer service feedback
Organisations would be aiming for an improvement in customer service. You can measure the success of an implementation by measuring customer satisfaction. Customer service levels could be measured before the change, after implementation and after some time has passed.
#3 Assessing the productivity
Employee productivity could be assessed before, during and after the change to assess impact on productivity or service levels.
#4 Feedback from affected parties
Survey stakeholders before, during and after the implementation to provide insights into readiness for change and the likelihood of success of the change.
#5 Staff retention
Compare staff retention rates before, during and after implementation. If more key staff are leaving during implementation it may highlight an issue that needs to be addressed.
The most accurate way to measure Change Management ROI depend on each individual change situation. Therefor the ideas stated above should be considered as a starting point to measure ROI.
Please subscribe to Virtual Project Consulting (top right) not to miss the next article on Change Management, Project Management and other related topics.