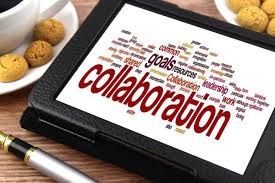 This story from Lance Hamel, is about a complex Customer-centric strategic project to improve customer experience in the Retail Industry that took 7 months to complete. The complexity was due to having to implement an unknown cloud-based solution using an agile approach in a traditional waterfall environment, with an unknown vendor. The systems integrator promised technical skills some of which they didn't have, and subsequently had to be outsourced. That delay caused increased pressure towards the end of the project.
Going Agile
After less successful prior attempts, the team was mobilised quickly and was able to deliver a minimum viable product (MVP) after 6 months. This was an early win for the business and it took about one third of the time it normally takes to implement a new solution.
The Business had an active and involved project sponsor who was also the product owner.  Through-out the life-cycle of project, following an Agile approach, the project team was aligned on a daily basis. The Sponsor had a briefing 2-3 times a week, when she did regular prioritisation with her team; therefore there was a close alignment between business and the project team.
The vendor was leading the agile process.  They had a very transparent way of working between IT and Business,. The right stakeholders were involved with sprint planning, backlog grooming, reviews and briefings. They also attended sprint reviews/retrospectives in a continuous improvement process.
New way to manage projects
There was a complete shift in the way they managed the project. Instead of …..
Read more ….. for many lessons learned and key take-aways for future projects.