By Linky van der Merwe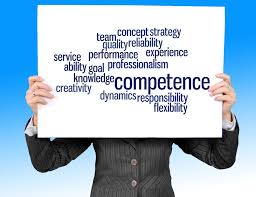 What does a professional project manager really mean? Defined simply it means the level of excellence or competence that is expected of a professional.
Next you want to know what are the characteristics of a professional project manager.
Characteristics of a Professional
In a profession, people would be expected to have characteristics like:
Advanced education and expertise
Membership to professional bodies
Implicit adoption of that organisation's ethics
Commitment to continual professional development and learning
Sense of responsibility to the wider public
Consistent exercise of discretion and judgement
Qualified or not
Professionals would have a qualification, an accreditation and/or certification. Let's look at the definitions to be clear:
Qualification – A learning outcome as a result of formal tuition. Diplomas, Degrees and post-graduate degrees in Project Management are available from Training Institutions or at Universities and Business Schools nationally in your country or even internationally.
Accreditation – Recognition provided to a candidate in accordance with the criteria of a specific organisation or institution typically based on a combination of knowledge and demonstrated ability.
Certification – Certification is often needed to work in some trades. It usually means an individual has passed a trade test administered by a recognised authority. Possessing a certificate of completion of a course is typically not the same as being certified.  Examples of popular certifications are PMP, Prince2 and Agile Practitioner.
Registration – A Professional Registration gives a license to operate and to practice within a scope of operation and to take responsibility for the work. It provides authority to perform a certain scope of work without supervision. The registration is typically a statutory requirement.
Designation – In some countries a designation is a job title. It's the title conferred by a recognised professional body that could be statutory or non-statutory, based on certain criteria defined by the professional body.
What are the benefits of achieving a qualification or certification?
Both an individual and the organisation they work for should benefit from an individual achieving a project management qualification or certification. Dependent upon the nature of the organisation and its business, some of the key potential benefits are as follows:
Benefits to the organisation:
Best-practice knowledge, skills, tools and techniques acquired through the training necessary to achieve a qualification are deployed back in the work place.
Improved capability and competence to deliver an organisation's programmes or projects, resulting in increasing customer satisfaction and reputation, saving costs, utilising resources more effectively and positively impacting morale.
Supports individuals with their personal and career development planning. This in turn can result in increased appreciation of, and commitment to the organisation, by the individual.
Catalyses improvements to an organisation's own project or programme management methods and processes through gaining an understanding of best-practice.
Enhances the credibility of the organisation to own clients and customers through having project or programme staff that have achieved externally recognised certification or qualification.
External recognition of an individual's project management knowledge and capabilities indicating a core level of embedded understanding, which is then likely to be applied back in the work place.
Benefits to the individual:
Provides the individual with additional and portable knowledge, skills, tools and techniques in order to be more successful in managing and delivering projects or programmes.
Enhances career development prospects through having achieved an externally recognized qualification or certification.
Demonstrates to the employer, the individual's desire, commitment and capabilities to learn and improve themselves, and thus improving an individual's reputation within the organisation.
Provides an external industry-wide benchmark of an individual's project management knowledge and competence.
One of the biggest compliments a professional project manager can receive, is when stakeholders (customers) call you back by name to do additional projects for them.
It is my belief that you are only as good as your last project; therefore project managers should always strive to be professional and competent on every project, since you never know if it is your last…
Please comment and share if you have had good experiences with 'last' projects.