Can one be passionate about project management?
Wikipedia's definition of PASSION as an emotion, is a strong feeling about a subject, usually of intense desire and attraction.
In a learning context, PASSION can be expressed as a feeling of unusual excitement, enthusiasm or compelling emotion towards a subject, idea. A person is said to have a passion for something when they have a strong positive affinity for it.
I would say that I qualify to be labeled as a passionate project manager. It all started in school with my desire to help people, also to help themselves. This influenced my decision to do a Social Work degree, which is not the kind of 'help' that I intended. I finished my degree, but in Psychology and from there went on to obtain an Information Technology qualification. My first real job was behind the computer at a corporate Life Insurance company, not as an IT specialist, but as a Project Administrator.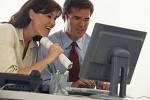 Being in a supportive role, I naturally transgressed into a technical IT support role with a Microsoft Certified Systems Engineer (MCSE) qualification to earn the respect of my mostly male colleagues. As part of a Server Support team and being the only female for years, all the project management work which required much communication skills, was passed on to me.
One of my managers recognized my natural talent and skills as a flair for project management and sent me for proper project management training, which was also training in a project management methodology. I never looked back… A few years later (2004), I gained the Project Management Professional (PMP) Certification.
Throughout years of studying and learning on the job, I was blessed with the addition of 3 beautiful children that enriched my life to the point that I actually gave up my full-time, permanent position and started to work in contract project management (2 years at Microsoft Consulting Services). This way I had the flexibility to work part-time and still continue with a professional career.
It was also during these years that I discovered Robert Kiyasaki's books, Rich Dad Poor Dad, Cashflow etc which really brought about a huge mind shift for me in how I view work.  Finally, I was on my way from being a permanent employee (working hard to enrich other people) to being a self-employed professional and eventually a business owner.  I find the final transition to being a business owner a bit harder and with a steep learning curve. However, working hard for yourself and your own (and family's) financial freedom is one of the most satisfying journeys of my life so far.
After establishing a successful home business 1.5 years ago (leveraging other people's time, making a consistent profit) and learning much about running a small business, I ventured into the world of having an Internet-based business. Here I was much influenced by people like Rich Schefren, Tellman Knudson, Stompernet, Mike Filsaime, Jimmy Brown to name a few who are all highly successful and influential Internet Marketers. I am discovering more people who I resonate with and like to learn from every day.

Now I am faced with a steeper learning curve than ever before (maybe as intense as becoming a parent for the first time).  I have a hard time juggling between learning, business building, information overload (emails, websites and meeting new people, networking etc) on the one hand, while continuing with a professional career and the needs and demands from a 5-person family on the other.
You may be wondering why I am sharing all of this with you?!
It is to prove that my core desire is still prevailing after all these years – my aspiration to help people, to equip people and to empower people to reach their full potential. This is part of a basic human need to self-actualization (see Maslow's hierargy of basic human needs). If life is about learning, earning and returning, you could say that my Project Management Consulting business is about returning my project management knowledge, skills and experience of the past 11 years to help other people grow.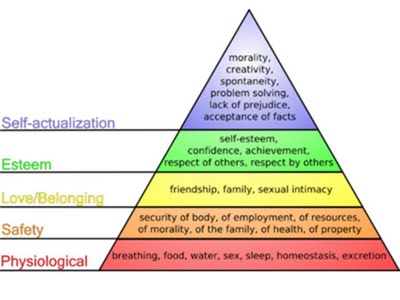 If you are also passionate about what you do, why not share it as a comment!
If you have business projects and you want to master project management, click here.