By Jane Sandwood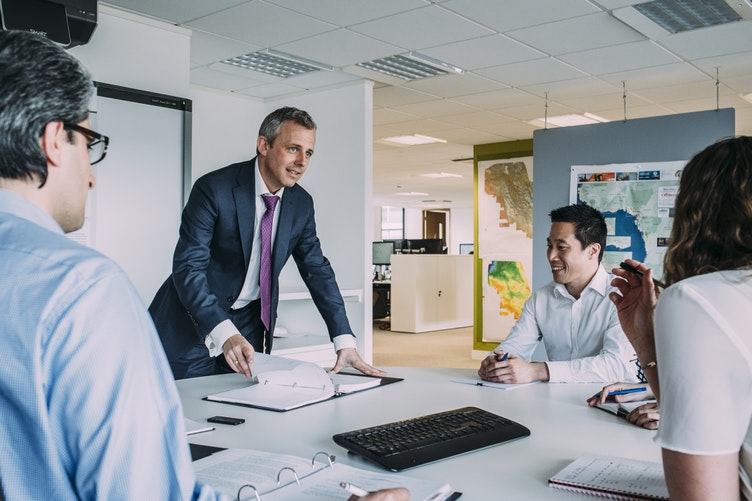 Ensuring the success of a project is vital for all project managers and their teams. The project manager is held accountable for the overall project but requires a team to complete the work.
No matter how detailed the project plan may be, even the slightest confusion about the roles and responsibilities of team members will cause major problems. Whether it is a 4-person, 10-person or an international team with virtual team members, they need to understand their roles and responsibilities on the project.
The best way to define each member's role is to use a RACI matrix model also known as a Responsibility Assignment Matrix. This model is an essential project management tool that provides the project manager and team members with key information that clarifies the roles of the group.
What is the RACI Model?
RACI stands for:
Responsible,
Accountable,
Consulted,
Informed
The RACI Model helps you to identify who is responsible, accountable, consulted, or informed, for every task which needs to be done on a project.
RACI will structure and organize the roles of each team member or group within the project. Therefore, understanding how to use a RACI matrix model will be helpful in a project manager's toolbox.
How to use RACI
You can apply the RACI model to your project by listing every task, strategy, key decision, and milestone. Here's a break-down of what each component of the RACI model means:
Responsibility – Assigned to members who will be doing the work.
Accountability – Given to the person who needs to ensure that the task is done in a satisfactory manner. Typically, this person will sign-off on the task once completed. There should only be one accountable person per task.
Consult – For members who provide input before the task is complete. These people are highly active in the project.
Informed – This is for people who need to be informed about the status of a task, progress, and decisions. However, they do not need to be consulted directly or contribute to the task.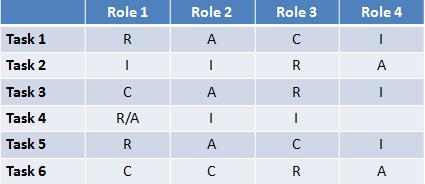 Good Practices with RACI
To follow the RACI model, project managers must identify the functions within the department and describe the key milestones needed to be completed to deliver the full scope of the project.
To be most productive keep activities and decisions short and specific.  This will apply to a need or role, rather than the person carrying out the task.
When you create the model, follow the matrix by creating structure roles down the left side in separate tables and enter the RACI codes accordingly.
When the RACI model is complete, review it with team members to give them the chance to resolve any conflicts or confusion. The model will settle any questions and document the responsibilities of an entire team. The best way to do this is to balance the roles and keep each task simple, yet meaningful.