By Linky van der Merwe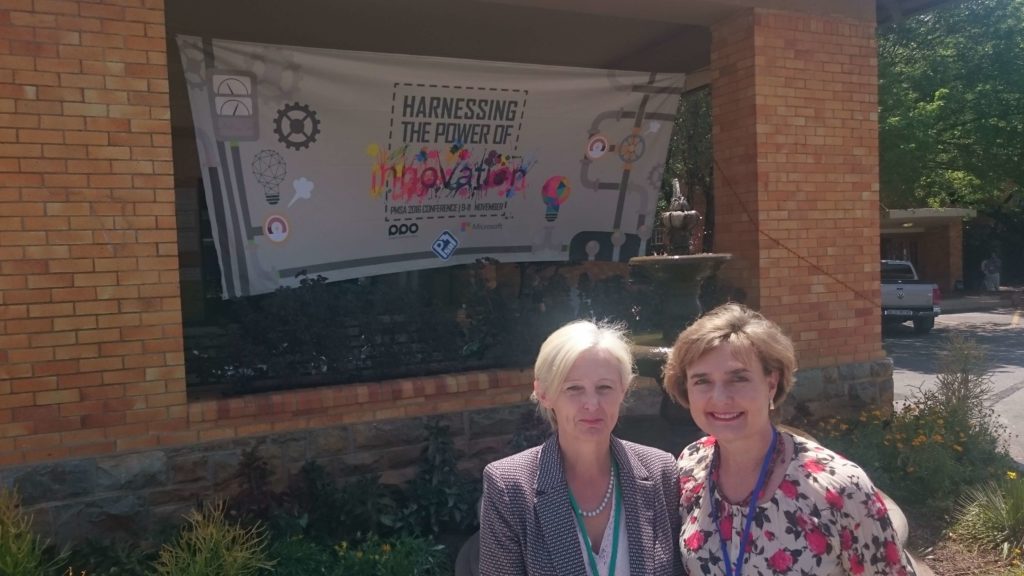 Recently I attended a Project Management Conference with the theme: "Harnessing the Power of Innovation". As project managers we are in the position to create environments where people are creative and more innovative.
One of the speakers, Nneile Nkholise, the co-founder of Likoebe Group; a medical innovation company, spoke on the topic of moving away from an efficiency-driven economy to an innovation-driven economy, through innovation. The role of innovation has become explicitly important for any organisation with a vision to make an impact in the global market.
Nneile is one of 100 entrepreneurs out of the US who were selected to represent their countries at the Global Entrepreneurship summit, 2016. She shared 8 lessons to explain what innovation is.
Lesson 1: Journey
Learn about Jay Samit, an American digital media innovator, who pioneered advancements in music and video distribution, social media, and ecommerce. He is the author of the bestselling book, "Disrupt You! Master Personal Transformation, Seize Opportunity, and Thrive in the Era of Endless Innovation". It is a fascinating story on the journey of innovation. You need to work on innovation every day and re-invent.
Lesson 2: Purpose
At Adidas they have the credo of "Impossible is nothing". They believe you need to explore the power you have to change the world. Impossible is just temporary and it is potential.
Create purpose and find your passion, that is a sure path to innovation.
Lesson 3: Solve problems
By just focusing on everyday real-life problems, it will lead to much innovation and innovative products that provide solutions to difficult problems.
Think of Google Translate that provided a translator to 100 different languages.
Lesson 4: Bring new possibilities
Like the oldest television that came out, it brought about new possibilities. People were able to see news from all over the world and enjoy the creativity of entertainment at home.
Lesson 5: Learning opportunities
Things will change, but don't let that scare you. Learn to learn and learn to learn fast. In today's world there are many opportunities with technology and children learn to code from a very young age.
Lesson 6: Build Human networks
Innovation happens through Innovation Hubs. Innovation hubs are social communities, work spaces or research centers that provide subject-matter expertise on technology trends, knowledge and strategic innovation management, and industry-specific insights.
If there are three types of people: 1) Those who talk about it …. 2) Those who want it … 3) Those who make it happen ….  We need to decide who we want to be. As project managers we are in a position to be the type of people who make it happen.
Lesson 7: Global responsibility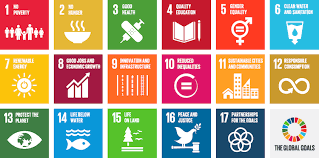 In September 2015, 193 world leaders agreed to 17 Global Goals for Sustainable Development. If these Goals are completed, it would mean an end to extreme poverty, inequality and climate change by 2030. Click here to find out more and to help share the Global Goals.
We need to keep the global goals for sustainable development in mind on all the projects we undertake.
Lesson 8: Embrace it
There is evidence of innovation in the products all around us. Support your local entrepreneurs and use their innovative products.
A few examples of innovative products are:
SaferMom is a social enterprise that addresses the high maternal and infant mortality crises in Nigeria. SaferMom delivers vital health information to new and expectant mothers using interactive, personalized low cost mobile technologies, including SMS and voice calls. The purpose is to help mothers have access to quick, affordable and hassle-free healthcare.
Mellowcabz – Mellowcabs manufactures, and operates new electric mini-cabs that provide an on-demand, flexible and affordable taxi/transport service in cities. These services can be provided through our mobile app, call-center or website. It has dual income sources, passenger fares and selling advertising space on, and in the vehicles. They are equipped with on-board tablet computers, which offer an interactive experience to the passenger.
PAN Test Kit for precision testing Malaria PAN/PF rapid test diagnostic test kit with a shelf life of 24 months.

Please subscribe to Virtual Project Consulting not to miss future articles, tips and success stories!